Hogwarts Legacy has several beasts that serve the purpose of being the perfect mounts. Folks are quite curious about the Thestral Mount in the game. Most players don't know much about this and how to obtain it in Hogwarts Legacy. Well, although the devs have been sharing a lot of information with the fans, some of it gets lost on the way. But, this leaves the players confused and curious. So, if you are also wondering how to get your hands on the Thestral Mount in Hogwarts Legacy, then you have come to the right place.
Being an amazing action RPG, Hogwarts Legacy will allow you to explore Hogwarts as it was in the 1800s. This means that while the game takes a lot of inspiration from the original Harry Potter series, it has no direct connection to the original universe. This gives the devs freedom to explore and experiment with a lot of different stuff. Your character is a student of this magic school. So, you will be able to attend classes and practice magic. Players will also have access to several beasts, which they can also use to traverse the vast world. One among them is the Thestral mount.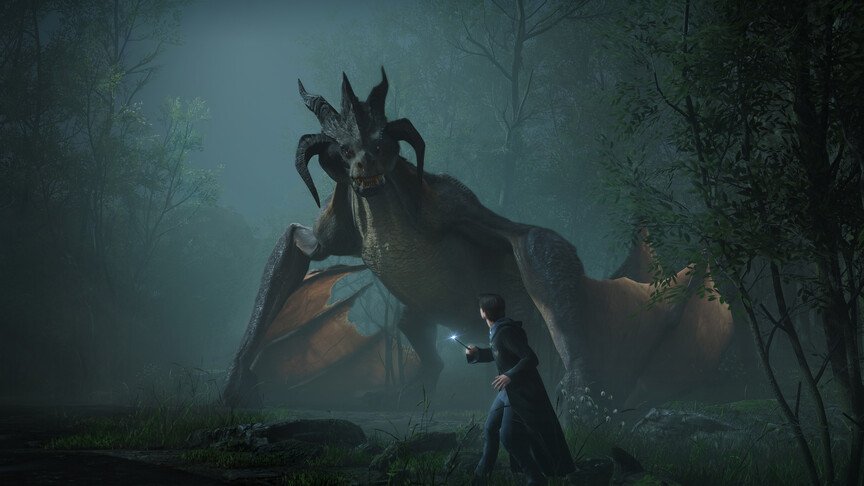 Hogwarts Legacy Thestral Mount: How to get?
If you want to get this mount in the game, then you will need to purchase its Deluxe Edition. The Thestral Mount is one of the several rewards that players will obtain once they get this edition. You will also be able to get your hands on these rewards if you go for the Collector's Edition of Hogwarts Legacy. But, if you are not willing to spend too much on the game, then you can simply order the Deluxe Edition and enjoy riding the Thestral Mount around Hogwarts once the game releases.
The Thestral Mount is a part of the Dark Arts Pack that players will obtain with the Deluxe Edition of Hogwarts Legacy. You will also receive the Onyx Hippogriff Mount if you pre-order this or any other edition of the game. Along with this, players will be able to obtain rewards like Dark Ats Cosmetic Sets and the Dark Arts Battle Arena with the Deluxe Edition. So, if you are interested in Hogwarts Legacy and want the Thestral Mount, then purchase/pre-order the Deluxe Edition. Well, this brings us to the end of this article. We hope that you found it helpful. Stay tuned to Digi Statement, and happy gaming.