One of the most exciting features of Hogwarts Legacy is the ability to cast spells and engage in battles with enemies. One spell that has generated a lot of interest among players is the Avada Kedavra Killing Curse. Avada Kedavra is known to be one of the most powerful and deadly spells in the wizarding world, as well as in Hogwarts Legacy. If you're looking to unlock this spell in Hogwarts Legacy, then you are at the right place. Carry on reading this article to learn how to unlock this killing curse in the game.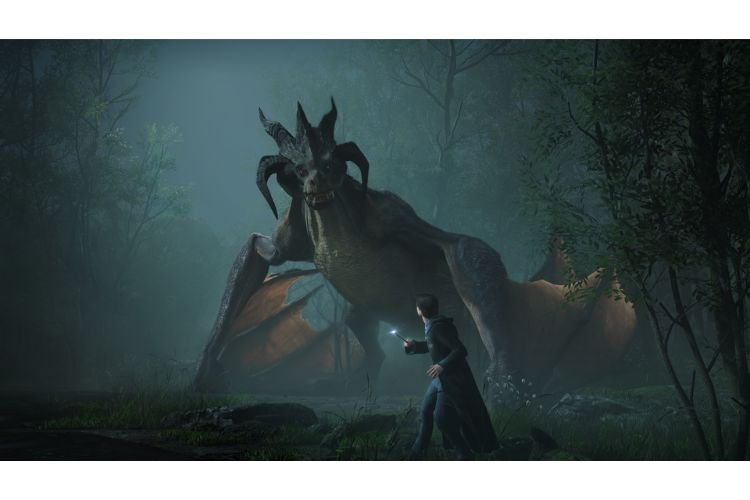 Hogwarts Legacy is the new action role-playing game from Avalanche Software and Warner Bros. Interactive Entertainment. Set in the 1800s, the game promises to offer players an immersive experience as they explore the castle, interact with familiar characters and creatures, and uncover secrets and mysteries of the wizarding world. Players will also have the opportunity to personalize their character, choose their house, and attend classes such as defense against the dark arts, potions, and charms. Coming to our main topic, here is everything you need to know about unlocking Avada Kedavra Killing Curse Spell in this game.
How to unlock Avada Kedavra Killing Curse Spell in Hogwarts Legacy?
Unlocking Avada Kedavra is quite simple and easy. Just follow these steps to do so:
The Avada Kedavra Spell can be unlocked during the "In the Shadow of the Relic" quest in "Sebastian's Relationship Questline. So, advance ahead in this quest.
When selecting the objective location, select "In the Shadow of the Relic" and the game will throw you at a location.
Go to the marker to start talking to Ominis. This quest starts when you go and talk to Ominis regarding the catacomb.
Progress ahead in this quest by chasing Sebastian until you get to talk to him.
Upon talking to Sebastian, you will be given a choice to answer. At first, make sure to choose "Everyone should know that curse". Ahead in the same conversation, Sebastian will say that he could teach you the killing curse. Now, make sure to respond with- "Yes Please".
Sebastian will then teach you the Avada Kedavra Killing Curse Spell.
This brings us to the end of this guide. It was how you can unlock the magic world's most infamous spell. If you found this guide helpful, share it with your friends.
Related: Hogwarts Legacy: How to Get & Find Jackdaw's Head