Hogwarts Legacy pits players in the role of a fifth-year student with much ground to cover. Fortunately, players are equipped with a Field Guide and are tasked by several professors with additional assignments designed to teach them new spells after the completion of certain tasks. A very useful spell you can unlock in the game is the Flipendo spell. This article is therefore regarding how to get & unlock Flipendo in Hogwarts Legacy.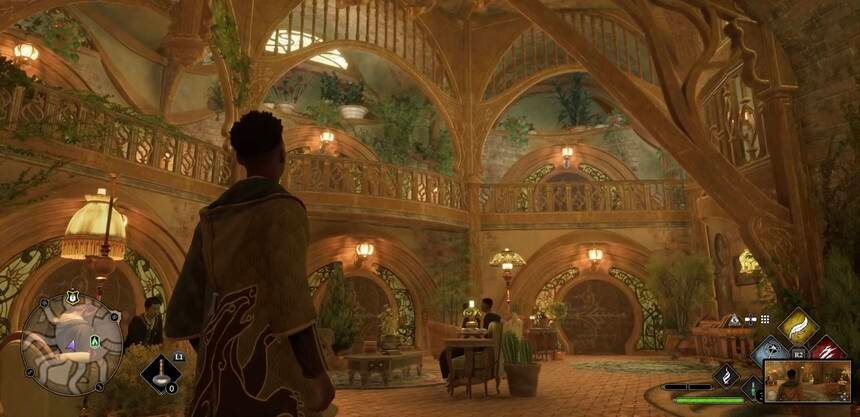 What is Flipendo?
Flipendo is a spell that becomes available to players halfway through their journey in Hogwarts Legacy. It is an excellent spell for commencing and prolonging juggling maneuvers against adversaries due to its brief cooldown time and capacity to launch targets. Additionally, it enables players to capitalize on specific enemy vulnerabilities. The spell can also prove useful in puzzle-solving scenarios where obstacles obstruct passage. By casting Flipendo, players can redirect these obstructions and traverse through the newly opened pathway. It is essential to note, however, that certain puzzles may demand more elaborate solutions beyond the mere application of Flipendo.
How to get & use Flipendo Spell in Hogwarts Legacy –
Here are the required steps –
1) The first step is to progress through the main story of the game and get to level 16 to be eligible to get this spell.
2) Next up, you have to start Professor Garlick's Assignment 2 quest.
The first objective of this quest requires you to grow and harvest Fluxweed: You can go to "The Magic Neep" shop to get Fluxweed seed. Likewise, you have to purchase a large table from Thomas. Then, you can visit the Room of Requirement and plant the Fluxweed seeds in the large potting table.

The second objective is to collect all three combat plants and use them all simultaneously: Visit Dogweed and Deathcapou in Hogsmeade. Then, purchase the Chinese Chomping Cabbage Seeds, Venomous Tentacula seed, and Mandrake seed from Beatrice. You can now go back to the Room of Requirement and place the seeds on the medium potting table. Use these combat plants simultaneously during battles.
3) You can then visit Professor Garlick in The Library Annex and complete the puzzle to unlock this spell in the game. After equipping it to your spell diamond, you can use Flipendo for a variety of purposes.
This was an article regarding how to get and use the Flipendo spell in Hogwarts Legacy. You can also check out other articles on the game by following Digistatement.