There are many kinds of magical beasts present in Hogwarts Legacy. Developed by Avalanche Software and published by Warner Bros Interactive Entertainment, Hogwarts Legacy is the recently released action role-playing game. This game includes all aspects of a magical school that you have read in books Harry Potter movies or novels. Mooncalf is one of the beasts in HL that you can find and catch. In this guide, we will take a closer look at how you can find, get, and tame Mooncalf in Hogwarts Legacy. So, let's get right into it.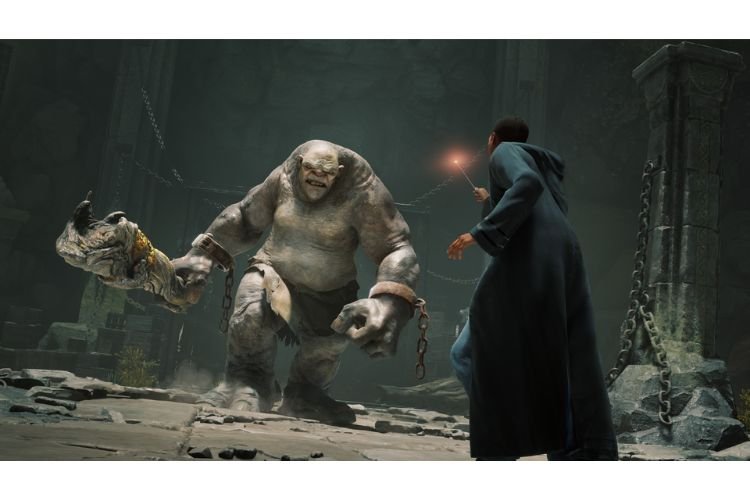 Hogwarts Legacy Mooncalf
Mooncalfs are the shy creatures in HL who have bright and cute eyes. These creatures look quite similar to calves and they are known to perform a dance in the full moonlight, thereby doing justice to the name, Mooncalf. Just like catching some other beast in Hogwarts Legacy, for Mooncalf also, you will have to use a Nab Sack.
If you are not aware of how to get the Nab sack, then you must complete the "The Elf, The Nab-Sack, and The Loom" quest and you will get one as a reward. Now that you have a Nab-Sack, you must also equip the spells that could help get Mooncalf in control. Make sure to use spells that do not hurt them. Spells such as Levioso can be fruitful in this case. Moreover, you can also use utilities like the Disillusionment spell(become invisible) to get closer to these creatures and use the Nab-Sack on them. Now that you know how to catch a Mooncalf when you encounter one, let's see the locations where you can find them:
Mooncalf Locations
Before heading towards these locations, you must note that Mooncalf can be found in their dens only in the evening or night. It is so because they are nocturnal creatures. So, make sure to set the time appropriately. Here are the locations:
Forbidden Forest: You can find one Mooncalf den in this region.
Near Hogwarts Grounds: Head to the northwest region. This den falls on the northern side of the Quidditch pitch.
Near San Bakar's Tower: From San Bakar's Tower, start heading southwest to locate the den of Mooncalf.
South of Feldcroft: One Mooncalf den is also present on the southern side of Feldcroft.
Poidsear Coast Entrance: Another Mooncalf den also exists at the tunnel that takes you to Poidsear Coast.
Now that you know the locations to encounter these beasts, make sure to use the correct combinations of spells. Anyways, this brings us to the end of this guide. If you found this guide helpful, share it with your friends.
Related: Hogwarts Legacy: How to Get & Find Leech Juice