Imagine downloading Hogwarts Legacy and then the game suddenly crashes after Accepting the Terms. Well, a lot of players don't have to imagine because they are in this exact same situation. Folks are able to set up the game but as soon as they accept the Terms and Conditions, the game crashes. This is a very frustrating situation because most players don't know anything about this issue. This also means that they are unable to resolve it. So, if you are also looking for more information and a solution, then you have come to the right place.
Hogwarts Legacy players are no strangers to bugs and issues. The early access version of the game had quite a few problems. But, the devs promised that they will resolve all the issues. Unfortunately, this did not come to pass and the main game has its fair share of bugs and glitches even after the official global launch. Players are struggling with a variety of issues in Hogwarts Legacy. Some players are unable to access their save files while others keep getting spawned inside barrels. Recently, the game crashing after Accepting Terms issue popped up. So without further ado, let us proceed with the main topic.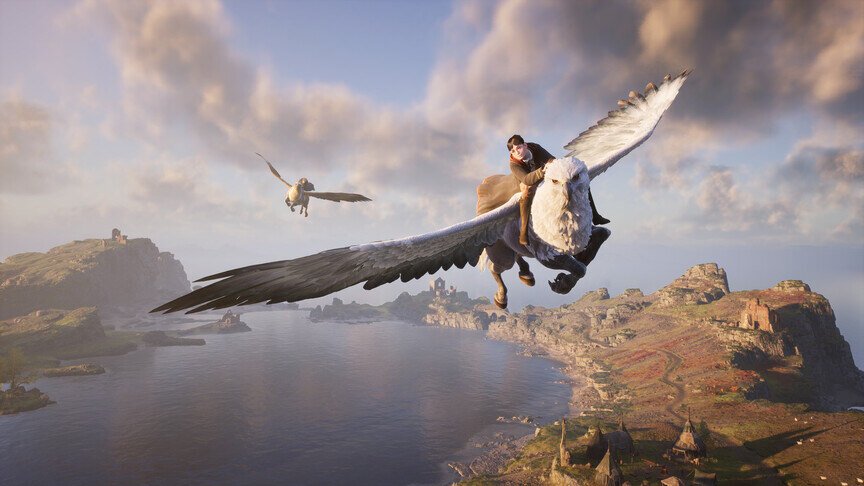 Hogwarts Legacy Crashing After Accepting Terms Issue: Is there any fix yet?
Unfortunately, there is no official fix for this issue as of yet, but it is under investigation. Players have been trying to reach out to the devs about the problem but have yet to get a positive reply. Now, there could be a number of reasons why you might have encountered this bug. There are a couple of troubleshooting methods that might help you get rid of it. We have mentioned them below for you.
1) Verify the game files-
Corrupt or missing game files are the most probable causes behind this strange issue. But, you can quickly resolve it by repairing the game files. To perform this on Steam, simply follow the instructions below.
Launch Steam.
Go to Library.
Right-click Hogwarts Legacy.
Click on Properties.
Head over to the Local Files tab.
Click on the Verify integrity of the game files option.
2) Update your GPU drivers-
Outdated GPU drivers can cause all sorts of issues while playing video games. So, it is important to keep them up to date. Visit NVIDIA's or AMD's website to check for updates and download them if available.
3) Change System Locale-
One player was able to resolve the issue by changing the System Locale on their PC. You can do this by following some simple steps.
Press the Windows+R keys and type Settings.
Go to Language & Region.
Click on the Administrative Language Settings tab.
Click on the "Change System Locale" option.
Select Unicode UTF-8 from the available options.
Save and exit the menu.
4) Lower the graphics-
If you are able to reach the Main Menu, then you can try lowering the in-game graphics. It is possible that your system is unable to run the game smoothly. So, lowering the graphics and other settings might help.
5) Reinstall the game-
You can also try reinstalling Hogwarts Legacy to fix this issue. So, close the game and then uninstall it from your system. Make sure to remove all the files and then do a clean installation.
If you were unable to resolve the issue through these methods, then your best bet is to wait for an official hotfix. We hope that the devs roll out this update soon so that players can enjoy the game. Stay tuned to Digi Statement for more updates about the topic and other gaming guides.