With the popularity of first-person shooter games in today's era, some players may feel like there is a saturation of new ideas in the genre. As such, it is very rare to get games that bring new ideas as well as unique gameplay mechanics like High On Life. Likewise, it is an interesting FPS game that fans of action-adventure, Metroidvania-style, and first-person shooter games can check out. Well, before trying it out, you may be looking for the game's language support, in terms of accessibility. Well, this article is regarding the list of languages supported in High On Life. So, make sure to stick with us till the end.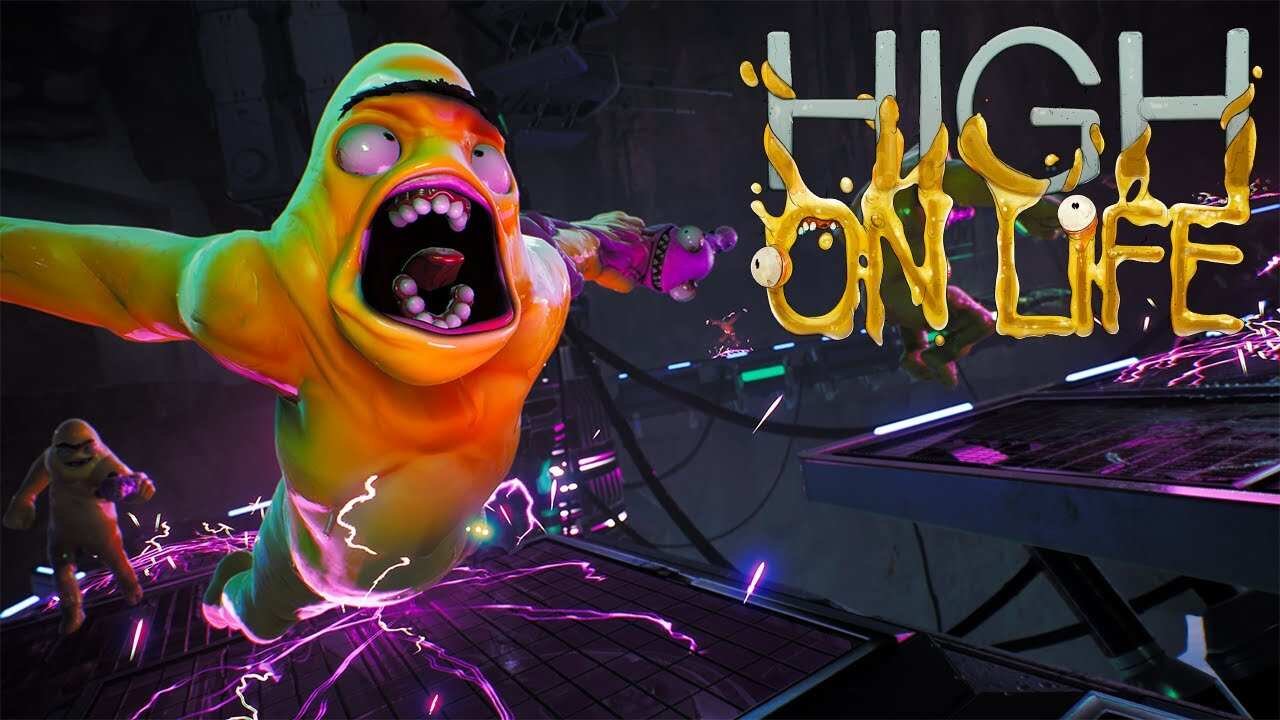 Some information that you may want to know before playing High On Life –
The game is a wacky first-person shooter that has a unique visual style. Although the game may look children-friendly, it is important to note that the game is officially rated as Pegi-16 due to DRUGS, STRONG LANGUAGE, and STRONG VIOLENCE. If you are looking to get this game for children, we recommend you don't. One can easily be fooled by the artistic and vivid world and mistake this game to be children friendly.
Anyways, when it comes to minimum specification requirements, the game is not very demanding. However, it is a newly released game. Therefore, having a decent configuration is necessary to play it without many issues. It is always a good idea to have specifications that are above the minimum recommended. However, if you want to know the official minimum requirements for the game, they're listed below –
Requires a 64-bit processor and operating system

OS: Windows 10 64-bit

Processor: Intel(R) Core(TM) i5-4430K CPU @ 3.00GHz (4 CPUs)

Memory: 8 GB RAM

Graphics: NVIDIA GeForce GTX 1060 (3GB)/AMD Radeon R9 290x (4GB)

DirectX: Version 11

Storage: 50 GB available space
Now, that you know a bit about the game and its requirements, you might be wondering which languages it supports. Since the game is gaining popularity, players from all over the world will be trying it out, therefore a wide variety of language support is a must.
High On Life Supported Languages List –
Fortunately, High on Life supports a wide variety of languages. However, one downside is that the game's full audio language is English only. Anyways, for the game's Interface language, you have the option of choosing
English
French
Italian
German
Spanish – Latin America.
For the game's Subtitle language, you have the option of choosing
English
French
Italian
German
Spanish – Latin America
We hope that the developers add more languages to the game so that it can be accessed by a wider audience who want to play games in their native language. Anyways, this was an article regarding the supported language list in the newly released game, High On Life. In addition to this, you can also find other useful guides on the game by following Digistatement.