HBO Max is a streaming service that was launched in the US in May 2020. The service was an attempt by Warner Bros. to take on other popular streaming platforms. Compared to HBO Go and HBO Now, HBO Max has a broad range of content. You will find the popular content for which HBO is known. It has acclaimed original shows like The Sopranos and The Wire along with some great new movies.
HBO Max also has its own originals. This includes The Flight Attendant, DC series Harley Quinn, and Doom Patrol, Raised by Wolves, and much more. HBO Max has recently stepped up a bit by becoming the home of Warner Bros blockbusters. The movies land on HBO Max along with the theatrical release and remain available for 30 days before being removed from the service. In comparison to other streaming platforms, HBO Max is a bit more expensive. It costs $14.99 per month.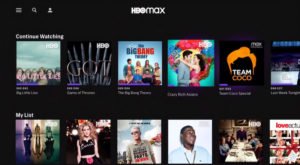 Recently, the users of HBO Max also reported an issue. It was related to an error code. It is being termed as Error Code 116. The main problem that is being caused by this error is that users are not able to update HBO Max. Users said that they were able to receive the latest update of HBO Max but were not able to update it on any device since the Error Code 116 kept appearing on screen.
A few people have said that the Error Code 116 pops up suddenly when they are scrolling HBO Max. Users have reported that whenever they try to choose and watch any content, the Error Code 116 appears, and then they are not able to access anything. Some others said that they were not able to log in to their HBO Max account. If you are also experiencing the Error Code 116 while using HBO Max, you can follow these steps to fix the issue by yourself –
Uninstall HBO Max and reinstall it.
Make sure that you are not using VPNs or web proxies to access HBO Max. This might cause Error Code 116 while updating the app.
Switch off and restart the device you are using.
Change your internet connection. Access it from another network and try to update the app.