Guilty Gear STRIVE release date has been confirmed. The game will release for early access on 6th April, and worldwide on April 9, 2021, and we can't be more excited! Here's all you need to know about the game and the work behind the curtain:
Guilty Gear STRIVE
Guilty Gear STRIVE is an upcoming installment in the long line of fighting games released by Arc System Works. They are created and designed by artist Daisuke Ishiwatari. The series of games include several mainline titles and updated side versions. Guilty Gear STRIVE is set to be the seventh mainline installment. It will also be the twenty-fourth overall release. The game has received well-deserved lauding their highly technical gameplay, graphics, soundtrack, and for its characters. The series has a dedicated fandom, including an extensive Fan wiki page.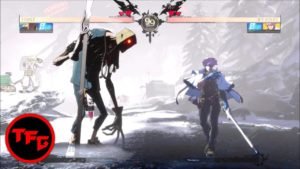 The game has been adapted to other media forms, most famous of them being a manga, by the name Guilty Gear Xtra. Other adaptations include novels and drama CDs.
Guilty Gear Strive release date
The game, which was announced to be in the works during EVO 2018 by Arc System Works CEO Minoru Kidooka, is all set to be released on April 9th, 2021, which will be available worldwide. Trailers have hit Youtube, with avid fans of the game waiting in anticipation of the new design and structure of the game. The game reportedly reconstructs the entirety of the Guilty Gear franchise.
The final release date was announced on 11th October to be 6th April 2021. The game will be released with 3 editions to choose from: a Standard Edition, a Deluxe edition which will include a code for Season Pass 1, and an Ultimate edition which will include a digital soundtrack and artbook, exclusive colors on top of the Season Pass 1 code. Deluxe and Ultimate edition users will enjoy an early release on 6th April.
The game will be made available worldwide on 9th April and is set to be released on the following platforms: PlayStation 4, PlayStation 5, Steam, and Arcade.