Google Stadia was released way back in Nov 2019 with only a handful of countries in their supported list. Unfortunately, India isn't one of them. So, gamers in India might be wondering when they will get to see Stadia being released in their country. Here's everything you need to know.
Google Stadia
Google Stadia is a cloud gaming service that lets users play high-end games at max settings irrespective of their hardware. All one needs is a fast and stable internet connection and an average setup to enjoy the experience. However, Stadia's services are limited to certain countries as of now. The list can be found here.
Google Stadia- Why India is not included in the list of supported countries?
Google claims that Stadia can stream 4K video in 60 Frames per second with an internet speed of 35Mbps. However, India has an average of a mere 12Mbps ranking 131 in the global market internet speed, according to Business Today.
With such low internet speed, Stadia will be having serious problems in India.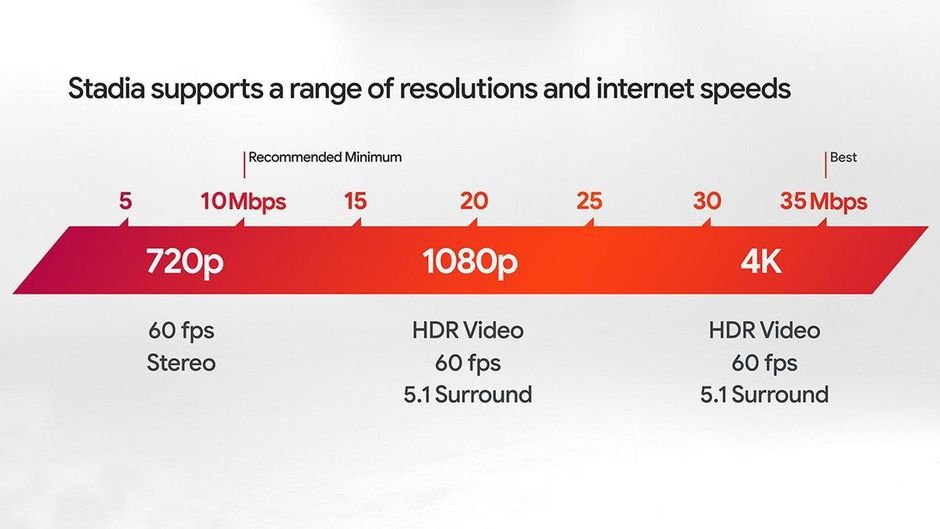 Google Stadia- India Release Date
There is no official announcement on Stadia's release in India as of now. However, we think it might be added later in 2021.
In Google's yearly event, Google I/O Keynote 2021, major announcements including Stadia's service extension in countries including India might take place. The event is held in May every year and most of the important announcements are made in the event. We also expect the addition of many missing features that are available on other consoles to Stadia in the upcoming event.
However, the major issue regarding Stadia's release in countries having low internet speed like India is the inability to provide consistent performance. So, in the event, we might get to see an update on Stadia that will enable it to provide better frame rates with medium speed internet.
If Stadia is released in India with the following features, it will surely gain popularity considering a majority of the gamers in India don't own premium gaming setups.