A smartphone happens to be our dearest friend these days. However, you, me and all of us have seen our temperaments get tested when our smartphones are not in our possession. Your kids, your parents, your better-halves, everyone's eyeing that window of opportunity when they can take a sneak peek and allow your dearest friend to spill a few secrets. Let's admit it, we ourselves are guilty of committing such treason. In all honesty, it's not really about hiding data, but ensuring that things that are important stay protected, even from accidental compromising of our much-valued data.
Google though has been generous enough to such concerns of ours and has stealthily made arrangements that to a great extent will help us protect our much-valued data. The solution to your worries lies in Google's popular file managing app; Files, which has been around since 2017. Its user base now stands nearly around 150 million and all of those people are about to grin widely while putting important data from every second person's reach.
The Safe Folder can be seen in the 'Collections' tab. Just as the name suggests, it is a 4 digit PIN protected and encrypted folder that could only be viewed once the PIN is entered. It will store all kinds of files, be it pictures, videos, documents etc. As soon as you switch away from the Files app, the entry to the content of the Safe folders will be barred and couldn't be accessed without re-entering the PIN, even if open in the background. It must be noted though that should you end up forgetting this crucial PIN number, you will have no way to decrypt these encrypted files. The Safe Folder feature is currently rolling out for users with Files by Google version 1.0.323. Android versions do not seem to be a bothering issue as of now.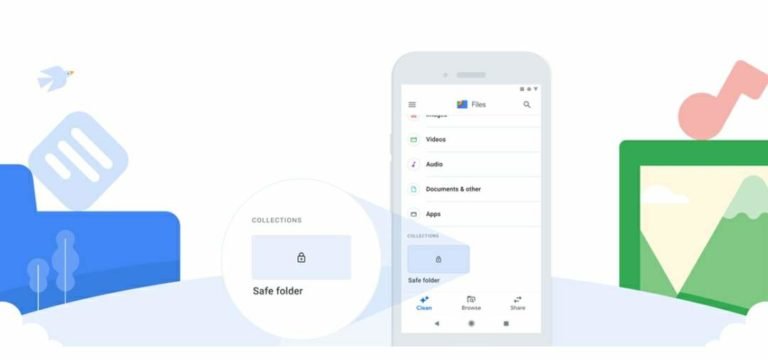 Google's official blog advertises its file manager in a lofty fashion. It claims of having deleted almost 1 trillion of digital waste, freeing a staggering 12GB every second. Files by Google has been functioning in a robust and efficient manner, and its popularity will only escalate with the new Safe Folder option.