Google Docs is a word processor included as part of a free, web-based software office suite offered by Google within its Google Drive service. This service also includes Google Sheets and Google Slides.
But today, Google Docs is not working and down at many locations. So, if you are trying to access Google Docs and it is not working for you, fret not, as you are not alone. For many users Hulu streaming is not working. Have a look at complaints from a few users which confirms the same.
https://twitter.com/campaubrey/status/1221880670579900416?s=19
Ok resume is updated annnnnnd google docs is down and I cant upload to the application. I'll try tonorrow. Gonna shave now

— Zenith Warrior Princess @PlayingDanganronpaV3 (@Zenith_BunSquad) January 27, 2020
Yup because google docs is hosted on a single server in SF and this downage is because someone did a whoopsies and unplugged it! Thanks for the software engineering advice doctor

— knot (@knot_theorist) January 27, 2020
Google official status page shows service disruption. Have a look at the official status page down below which shows orange sign.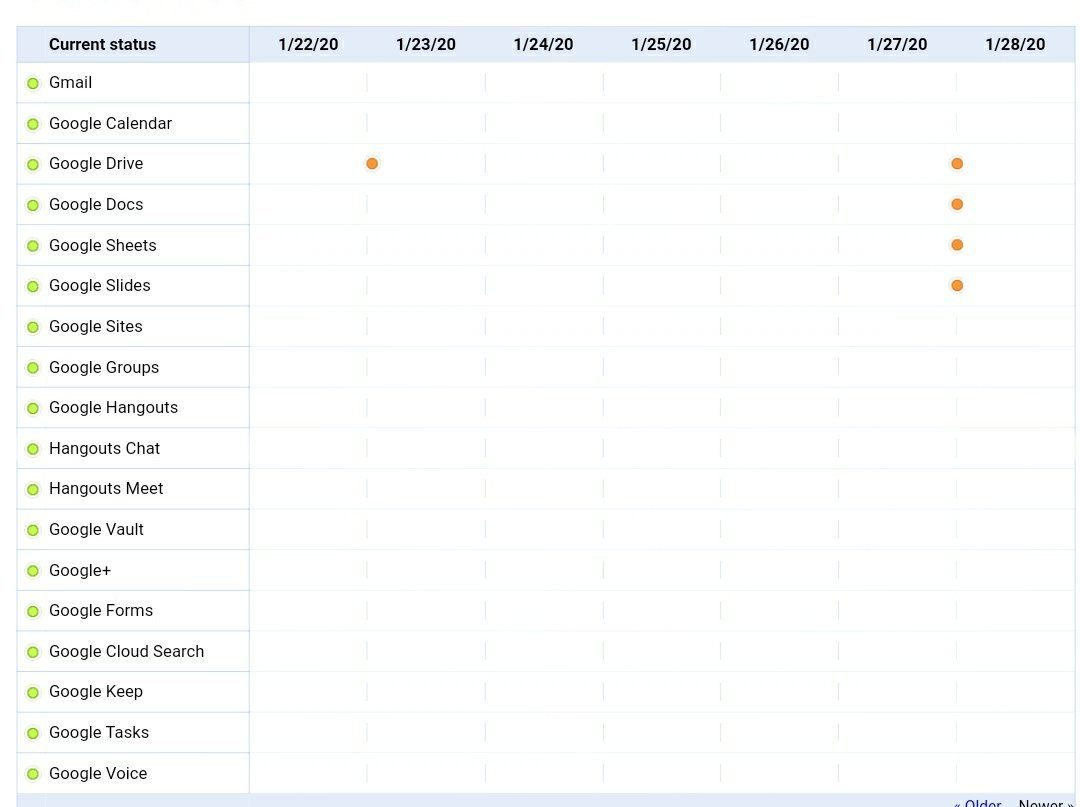 Rest assured, we are keeping a close watch on the current outage & situation. Whenever any update will arrive regarding this issue, we will update the column.