The online advertising market is growing each year significantly & Google is one of the biggest players in this niche. Google Adsense program is used by millions of online publications, & bloggers. Well, many bloggers solely depend on the Adsense income for their livelihood. So, if anything happens to their Adsense account it can be troublesome for them.
From the past couple of days, many Adsense users, bloggers & online publications are having a tough time as they are not seeing any option to add a new payment method. This issue is coming up when they are trying to remove their old bank account & looking to add a new one. In case of new bloggers, they are also not having an option to add payment method even if they have passed a minimum threshold amount of $100 & revenue has been finalised for the previous month.
Well, the Google Adsense community forum is filled up with numerous threads related to this issue. You can take a look at a few reports from troubled users down below.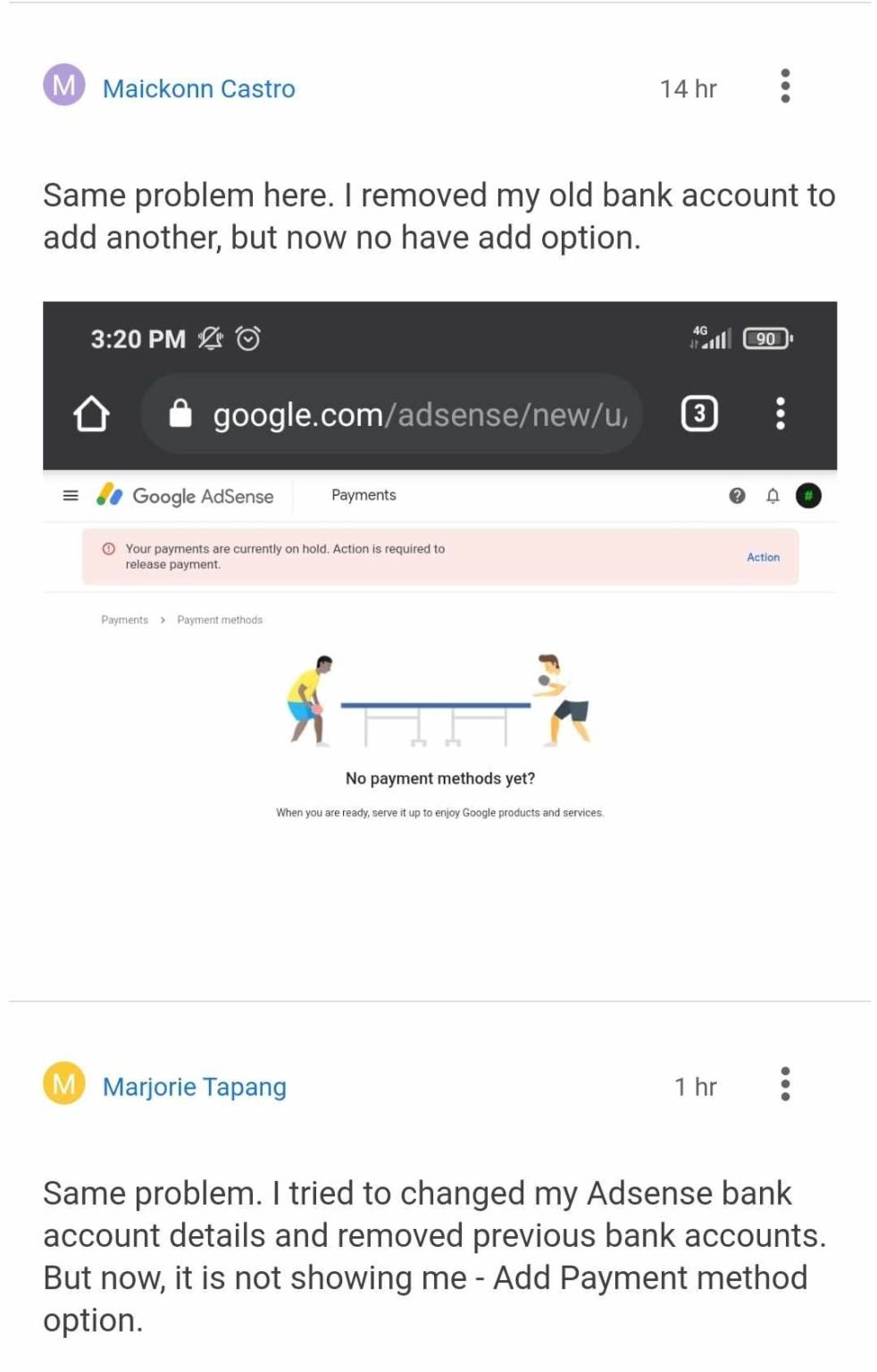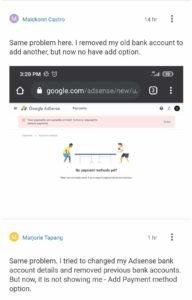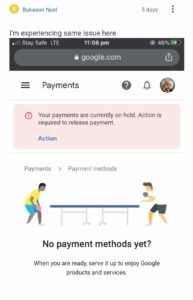 If you are also facing this issue, fret not, as Google is currently investigating the issue & they have confirmed this to several Adsense users who tried to contact Google via email. Have a look at the screenshot of the same.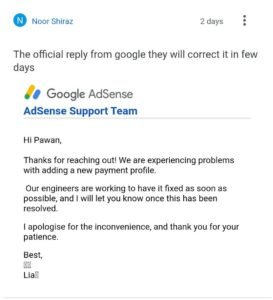 Well, Google has pacified concerned users by sharing this message but it is still troublesome for bloggers who solely depend on Adsense for their monthly income. It has already been 8-10 days since users are experiencing this problem, so we certainly hope that Google will address this issue in a sense of urgency such that troubled Adsense users can take a sigh of relief.
Rest assured, we are keeping a tab on all the developments related to this ongoing problem & will update you with new information whenever it arrives. For more technology-related updates, stay tuned with our blog.