Often time we find ourselves facing errors even before we begin games. Errors can happen to anyone, anytime, but they shouldn't stand between you and your gaming experience. In this article, we are going to learn how to fix Godeater 3 error GE3.exe has stopped working. Here is everything you need to know about the same:
God Eater 3
God Eater 3 is an action role-playing game that is available across several platforms. The game provides users to customize their characters, upgrade weapons and fight monsters. The gameplay mechanism is a simple yet significant hack and slash mechanism, which suits well with the plot of the game. God Eater 3 is the latest installment in the God Eater series of games.
While the game itself has been released a while ago, the latest update of the same was fairly recent. Released in 2.50 added a new chapter in the game, along with several missions for the players to enjoy. Code Vein was released in 2019, which borrowed its animation from God Eater 3. However, there have been no announcements regarding the next installment in the series.
How to fix Godeater 3 error GE3.exe has stopped working?
Are you facing an error while trying to play God Eater 3? Does your GE3.exe file stop working? If yes, then you come to the right place. Here are some fixes you can try in order to fix Godeater 3 error GE3.exe has stopped working: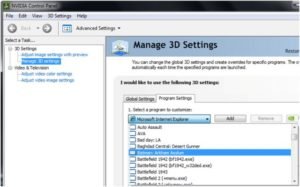 Fix 1:
Open up Nvidia Control Panel
You can do this by right-clicking on your desktop, and clicking on the Nvidia Control Panel option
Once the Control Panel opens up, Select 'Manage 3D settings' from the left side menu
Here, head to the Program Settings tab
In the first option, which is Select program to customize, click on Add
Once the File Explorer opens up, select the '.exe' file of the game God Eater 3
Proceed to Add the file
In the 2nd option, which is the preferred graphics processor for the abovementioned program
Here, select 'High-performance NVIDIA processor'
Click on Apply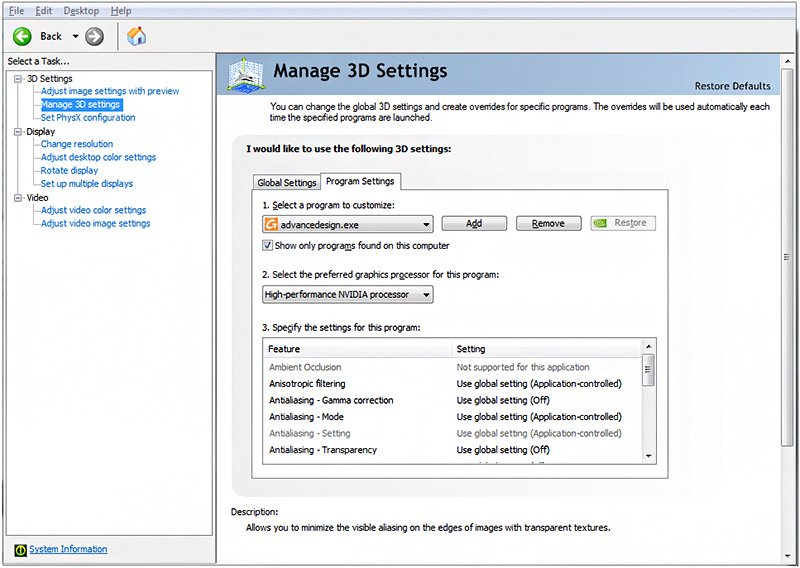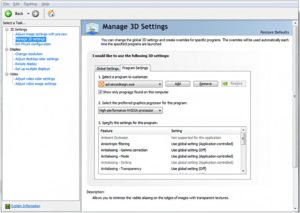 Fix 2:
Repeat the steps mentioned above.
Before clicking Apply, take a look at the list of settings mentioned under the 3rd option
Select each global setting that is on 'Off'
Switch these settings to 'On'
Click Apply once you do this for each global setting that is 'Off'
Fix 3:
Perform a Clean Boot
Type in System Configuration in the Windows Search bar
Open up the application
Go to the Services tab
Check the Highlight all Microsoft Applications
Then, select Disable all, followed by Apply
Restart your Computer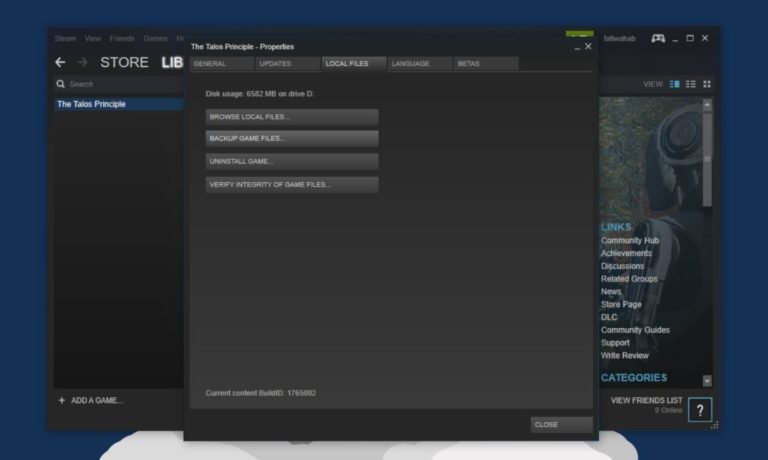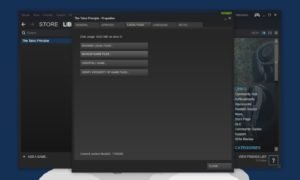 Fix 4:
Verify your game files
You can do this by heading over to Steam
Here, locate God Eater 3 in your game Library
In the list of games on the left side menu, locate God Eater 3
Right-click on it and select properties
Here, head to the Local files tab
Select Verify Integrity of game file
Fix 5:
Update your graphics driver
Head to your graphics driver's website and download the required driver
Download and run the installer
Other Fixes:
Allow the game in your Antivirus' settings/Disable Antivirus
Uninstall and reinstall the game
Run the application as an administrator
A big thanks to Youtuber DaisyWorld28 for providing us with these fixes
Read more about God Eater here: