The fate of the nine realms is in your hands in the new God of War Ragnarok. The game is overly loved by gamers so far, and the critics share the same opinion. God of War Ragnarok is everything you can dream of and much more. Stunning visuals – check. Suspense and Thrill – check. An out-of-the-world story – check. Action-packed side and story missions – check. The team at Santa Monica Studios did not just build a regular sequel, but they made it a passion project. This passion can be seen in every minute detail of the game. They have done nothing but vastly improve things from the last game. Well, the game features a ton of customization options, so it is only fair that players get to customize their keybind settings for a better experience. So, we have shared this guide on how to change the Controller Keybind settings in God of War Ragnarok.
God of War 2018 was one heck of a masterpiece. 'Perfection' flowed from every aspect of the game. The smooth combat, the camera settings, easy navigation, and even the most real-looking cinematics. Due to this, players were anticipating a great sequel for it, and SMS delivered the same. As gamers waited for the next entry in the series, they only wanted improvements and they were not disappointed. God of War Ragnarok not only enhanced features like combat and enemy variety, as requested by fans but also went over the top with accessibility settings. Controller remapping and keybind settings are such features that will help you customize how you play the game using your controller. Let us look into all of them.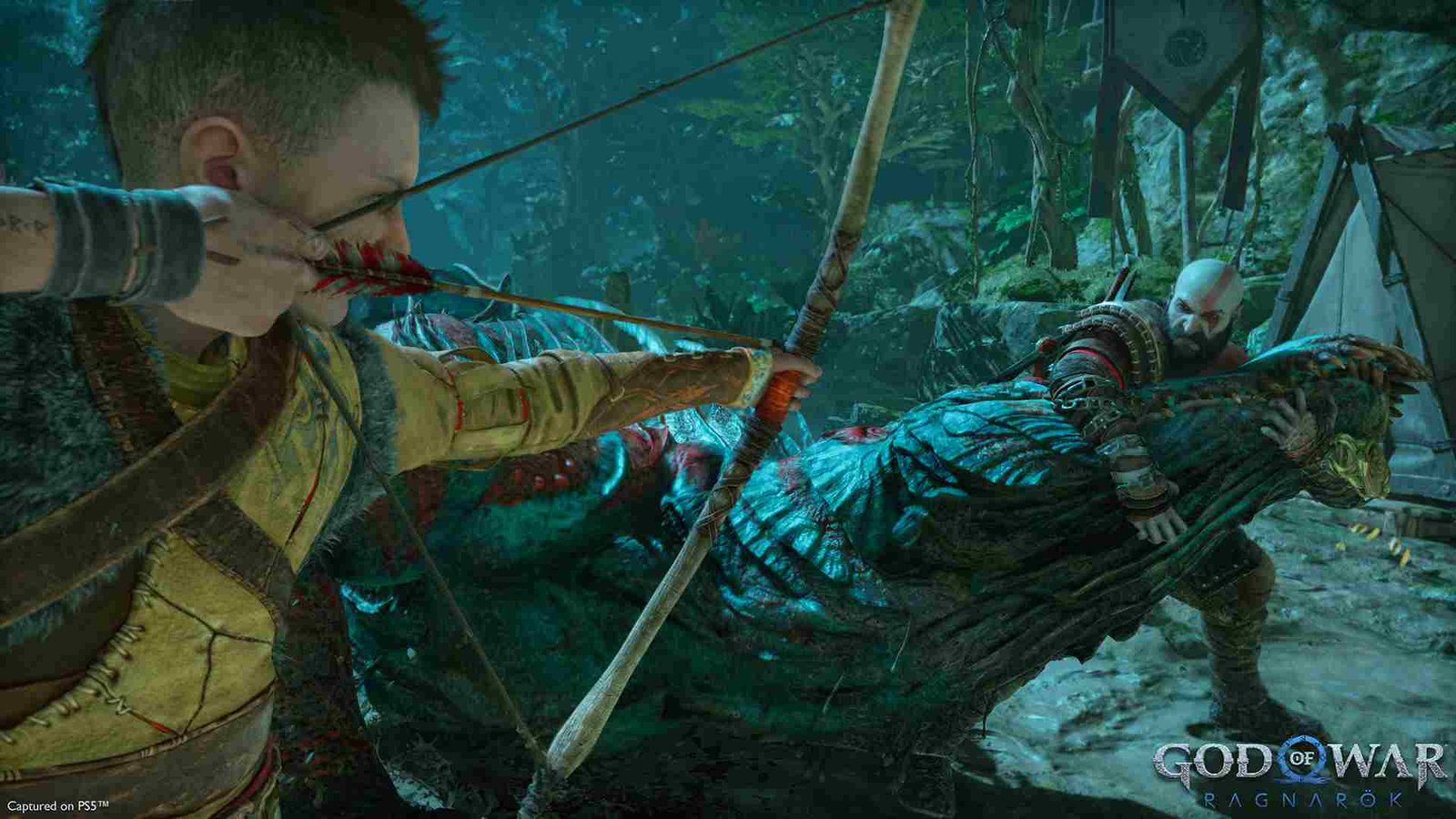 God of War Ragnarok Controller Keybind Settings: How to Change?
To change the Keybind Controller settings, you first need to head to the Settings menu which can be accessed from the Home Screen. From there, you can head over to the Controller Remapping tab. Here you will be provided with the following list of settings-
Controls
Here you will find all the most basic options including-
Atreus action
Evade Parry
Interact
Light Attack
Heavy Attack
Signature Weapon Ability
Aim
Primary Weapon
Secondary Weapon
Bare Hands
Arrow Type
Lock-on Camera
Sprint
Well, the keybinds for each action are set to default but, if you want to change them, you will need to navigate to the action you want to change the keybind of and press the X button on your controller. Then, a pop-up will be shown, and you will have to tap on the key you want to assign for the action.
Controller Settings
The settings featured under this section are as follows-
Aim Style
Block Style
Evade Style
Neutral Style
Stun Grab Enemies
Spartan Rage
Quick Turn
Left Stick and Right Stick
Controller Vibration
You can change these settings as per your preference as most of these have quite an impact on your gameplay. However, you can remap the Quick Turn option to Hold L1 + D-pad Down as this can improve your reaction time.
Touchpad shortcuts.
You can configure your touchpad gestures to access some in-game features and mechanics like Shield Strike, HUD toggle, etc. The gestures featured here are as follows –
Swipe Up
Swipe Down
Swipe Left
Swipe Right
These were the settings you may have been looking for. So, we hope that you got all the information you needed after reading this guide thoroughly. Keep visiting Digistatement for more stuff like this.