Genshin Impact is an action open-world role-playing game from the developer studio and publisher, miHoYo. The game uses an anime art style and inspiration for its aesthetics. The main features of the game that draws inspiration from games like Breath of the Wild are its open-world environment and also, the action exploration gameplay. Likewise, It is a spiritual follow-up to Honkai Impact 3rd (2016) and not a direct sequel. The game is available on various platforms such as Microsoft Windows, PlayStation 4, PlayStation 5, Android, and also on iOS. This article is a fixing guide on Genshin Impact crashing in 2022.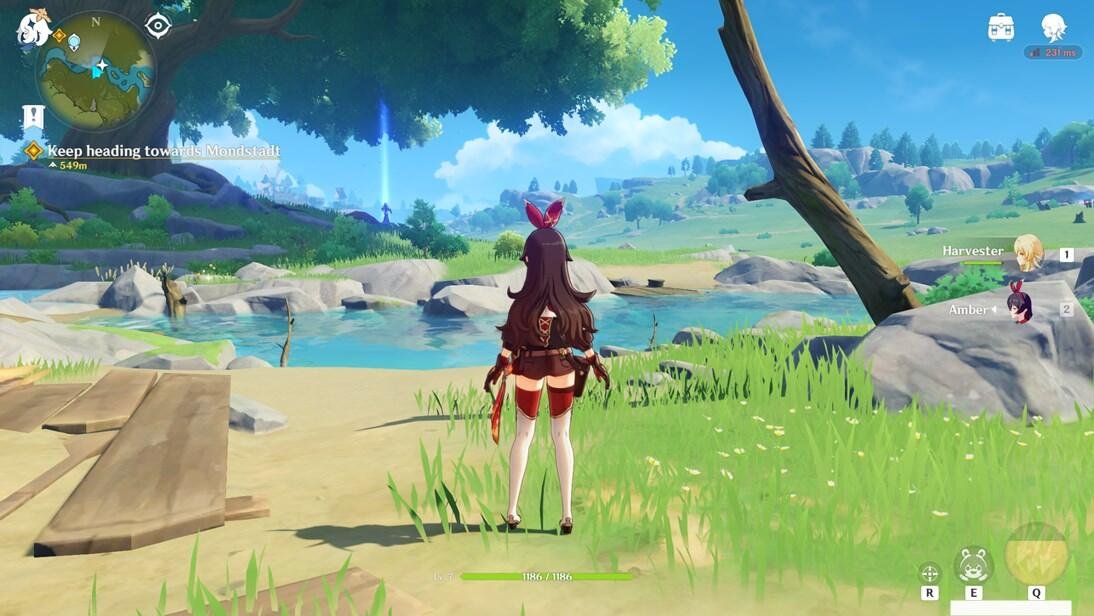 How To Fix Genshin Impact Crashing in 2022
Make Sure The Genshin Impact Servers Are Online
The game's crashing issue may be due to the game's server being down. Therefore, you can check any changes in Genshin Impact server status with the game's official Twitter account, and via a HoYoLAB post. Additionally, you can go to this site here to check Genshin Impact's server status.
Make Sure Your Phone Or PC Meets the Game's Minimum Requirements
Genshin Impact is a graphically intensive game. Therefore, the game requires beefy hardware. You have to make sure your phone or PC meets the hardware requirements to avoid any crashes. Additionally, avoid running other resource-hungry apps in the background to run the game smoothly.
Make Sure to Have Sufficient Storage Space
You need to have enough phone storage space to avoid crashing issues. In your phone, you can check storage usage by going to Settings -> Storage and ensure your device has a minimum of 8 GB free for Genshin Impact.
Uninstall and Reinstall Genshin Impact to Fix Unknown Crashing Problems
You can perform a reinstall of the game to fix random unknown crashes. Unknown crashing issues may be due to corrupt files and inconsistencies. Consequently, such issues are fixable with a fresh install. Therefore, uninstall the game from your device. Then, download and install the latest version of Genshin Impact.
Log Out and Re-Log Into Your Game Account
You can log out of your game account using your Google ID or Apple ID and try again. This can fix the crashing issue in some cases.
Reboot Your Device
Launching Genshin Impact after a fresh reboot can resolve random crashes. Therefore, you can reboot your device before opening the game. Inconsistent crashing problems are possibly fixable with a fresh session.
Run Genshin Impact With Administrator Permissions On PC
Genshin Impact crashing issues may indicate a permission issue on PC. Therefore, running Genshin Impact as an administrator is a possible solution to the crashing issues.
Keep up On The Latest Version Of The Game
Download and install the latest updates to get fixes and patches to prevent many issues and crashing problems. Thus, always keeping up on the latest version puts you on the safe side.