It's true that most Genshin Impact players wait eagerly for the version updates, as these bring a plethora of new content and rewards for them to explore. Hoyoverse released the 3.8 update of Genshin Impact on July 8, 2023. As always, this update features a time-limited area, new outfits, new quests, and more. However, the most notable factor regarding these updates is the main event rewards. HoYoverse offers players unique weapons or characters for playing the main events during each patch update. The main event in Genshin Impact 3.8 is the "Secret Summer Paradise" event. By completing this event, players will get a chance to collect the 4-star character Layla for free. If you want to know how to get Layla for free in Genshin Impact 3.8, continue reading this article till the end to find out!
If you want to get your hands on this free character, Layla, you're not alone. Whenever a new update comes out for a popular game like Genshin Impact, players can't wait to explore all the new content. If you get a free character on top of this, it simply works as a bonus point. And if you're thinking that Layla isn't really a powerful character, you're mistaken. Layla is a 4-star Cryo character who's especially useful in defensive situations, as she can build shields with her elemental skills. So, let's take a look at how you can claim this character in the game.
Genshin Impact 3.8 Free Layla: How to Get & Claim?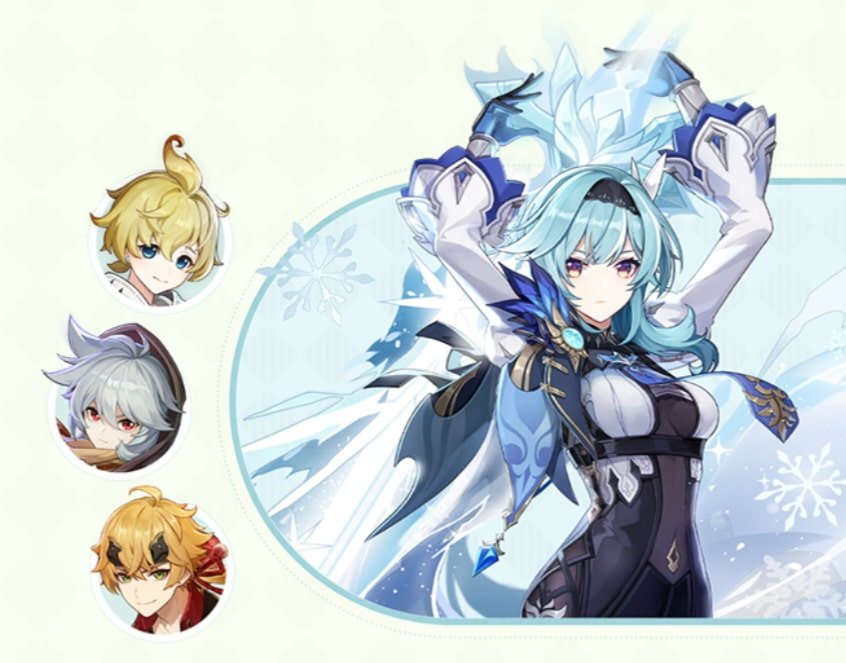 The 3.8 update of Genshin Impact introduced two different types of in-game currencies that players can farm. One is the Joyeux Vouchers, which players can find scattered around the time-limited area of Veruliyam Mirage. The other one, Fascinating Phenocrysts, can be farmed by playing the event mini-games. You'd need to gather 1200 Fascinating Phenocrysts if you want to acquire Layla in the game. But how do you farm this currency?
Complete "Mirage Paradise in Crisis"
Before you start farming Phenocrysts, you'd need to finish the second mission of the 3.8 main event, Secret Summer Paradise. This mission, named Mirage Paradise in Crisis, tasks the players with rescuing the cousin of Eula from the circus tent. Once you complete the mission, you'll be able to access the attraction area in Veruliyam Mirage. This basically means that upon the completion of this mission, you can start playing the mini-games and farm Fascinating Phenocrysts.
Mini-Games or Attractions
If you visit the Attractions section, you can access four types of mini-games for farming the Phenocrysts. These are – Spino Blaster, Sojourns of the Barking Fox, Dance of Flashing Thought, and Bing Bang Fitchball.
Spino Blaster: In this mini-game, you'll need to pop balloons using your Hydro Cannon. You have different types of hydro bullets to pop the balloons, and you can also play this in multiplayer.
Sojourns of the Barking Fox: This mini-game requires players to control and maneuver the Barking Fox through a circled path via checkpoints. Keep in mind to avoid the obstacles, and you're good to go.
Dance of Flashing Thought: This one's a simple combat game where you have to battle your enemies. You are required to defeat 60 opponents, defeat 15 opponents with Honed Focus, and even complete the challenge within 150 seconds.
Bing Bang Fitchball: Lastly, the Fitchball game prompts players to throw Fitchballs in a certain direction. Throw them as far as possible to collect the maximum points, and that's about it.
By playing these games repeatedly, you'll be able to collect 1200 Fascinating Phenocrysts over time. Once you have enough, you can then redeem Layla by heading to the Event tab and selecting the Night Star's Promise event. Remember that the event will continue until August 16th, and you'll have to collect the character before that. Following the end of the event, the event items will no longer be accessible. With that said, this is how you can collect Layla for free in Genshin Impact 3.8. For more such gaming-related content, stay tuned to DigiStatement!