Streaming services are becoming popular with every passing day. Nowadays, our only medium of entertainment is online content. In that case, the best one you can go for is FuboTV. FuboTV's main focus is on channels distributing live sports. It includes NFL, MLB, NBA, NHL, MLS, and international soccer along with news, network television series, and movies. The service was launched on 1st January 2015 as a soccer streaming service. It became an all-sports service in 2017.
FuboTV has different service options with various channel lineups. The first and main subscription here is the base package. The base package includes 100 channels and add-on packages like Extra, Sports Plus, Latino Plus, and Portugues Plus. FuboTV claims that it ended the year 2020 with around 548,000 paid subscribers. There were a total of 92,800 additions in the fourth quarter of 2020. FuboTV also said that it exceeded $100 million in quarterly revenue for the first time.
The service has launched features like Cloud DVR storage, pausing and unpausing live streams and lookback of previously aired content for 72 hours. FuboTV also provides two simultaneous streams as a part of its basic package.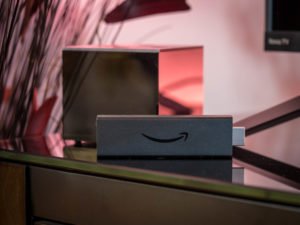 Now Fire TV Stick users have recently complained that they have been facing certain issues while using FuboTV. Users said that the app is not working on their device. Most of the people have complained about freezing and crashing issues. A user said that whenever he launches FuboTV, the app gets stuck on the launch page and doesn't progress any further than that. Some also said that the app crashed every time when they launched it on Fire TV Stick.
Users have also complained that they are experiencing streaming issues while using FuboTV on Fire TV Stick. A user said that he is not able to play some channels. A few have complained that the videos keep on buffering despite having a strong internet connection. A user said that the app freezes when he tries to skip any video by a few seconds. In case if you are facing the same problem, you can follow the same steps followed by other devices in order to fix such issues –
Exit and restart the FuboTV app.
Switch off your playing device for a few minutes, turn it on again, and see if you still face the issue.
Uninstall and reinstall the FuboTV app.
Install the app on another device and check if you still face the issue.