Friday Night Funkin is a fan favorite rhythm-based game that is developed for PC. Looking at the popularity gained in its pc version, the officials have developed a similar android version of this amazing game. This game was developed in association with new ground. This mod lifts the curtains on the rap battle between Boyfriend vs Tord.
Friday night funkin is not a regular generic rhythm game. What secludes it from other rhythm-based games is the fact it offers the player a great amount of adrenaline rush. The gameplay is smooth and interesting. Long story short, Friday night funkin is basically about the main character(Boyfriend) who wants to win the heart of his lady love. To achieve that goal, players have to complete different levels which are divided into weeks. The last and final level awaits the main villain defeating who will mark the end of this game.
Game Controls
The controls of this game are very simple and straightforward. As the Player, you have to click the arrow keys displayed on the screen. On successful selection of arrow keys, he or she gains points for the player. The game offers some epic animation motion, like the dance of the characters on the rhythm, which looks adorable. The latest mod of Chainsaw dance is also gaining popularity.
New updates on Vs Tord mod
We all know, how famous is Friday night funkin for its cameos. Well, this cameo update is from a very popular animated series 'Eddsworld'. In this update, we are getting two major characters directly from the animated series, one of which is 'Tord Larasoon'. Lets us not break the ice, by revealing the other name. You can find it out by yourself by reaching week 7.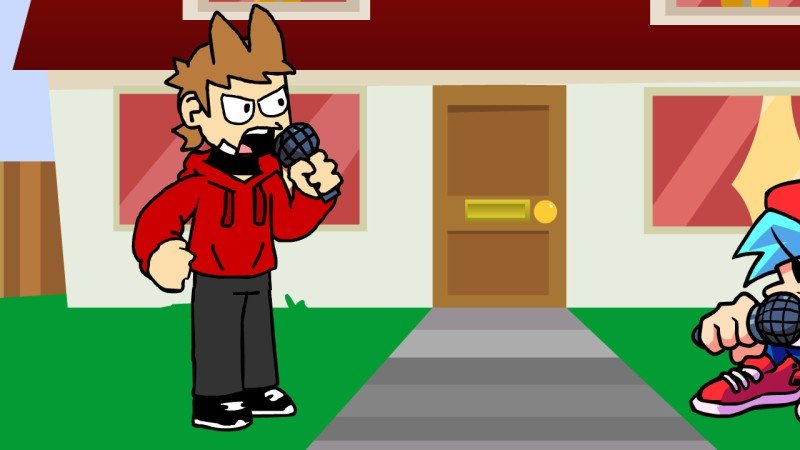 A detailed description about the update is provided below:
Friday Night Funkin mod (vs Tord ) from Gamebanana : Download Link
Mod Credit : bbpanzu