Friday night funkin is a rhythm-based game. What make it special from other rhythm-based games is the fact, that it provides the players with a huge amount of adrenaline rush. This game has different mods which features cameos from several other industries. Players have seen cameos not just from other classic games but from tv and animated shows as well. The following covers one such Weeg mod featuring Macy.
The game is divided into weeks or level, each level awaits a main villain and there are total of seven weeks to be completed. The final week awaits the boss fight, defeating whom will win us a chance to get our lady love. The game doesn't contain any side quest and has a story mode fashion.
The gameplay and controls of the game are quite different but, simple and straightforward. Players have to click on the arrow button floating on the screen. Doing so will fetch us points. More the points, greater is our chances of winning. There is a slider bar which showcases who has more points. Lastly, this game is an absolute entertainer and keeps potential to please the audience.
The Weeg Mod feautring Macy
Gamebanana came up with the new update, where they are starring their new character 'Macy'. The story takes place when Boyfriend was chilling out with his sizzling lady love and things happened and he ran into Macy. Both of them got engaged in a singing duel and it starts off with the main story mode.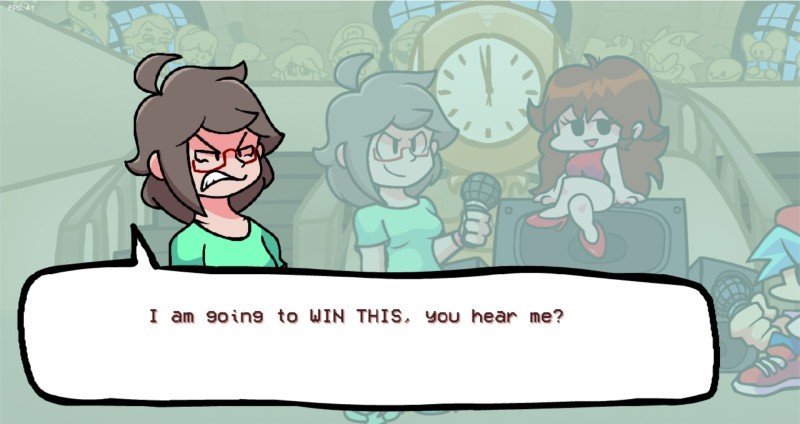 This mod is available only for Windows user. Mac and linux systems will eventually get this mod at a later date. There are a bunch of game updates accompanying the mod. They have adjusted audio mixing, fixed the freeplay bug, removed extra assets and many more. The detailed explanation and the game link is in the description below.
Friday Night Funkin mod (The Weeg mod) from Gamebanana : Download Link 
Mod Authors: ItIsIweeg and ash237
You can go the website can download the mod. All you have to do is unzip the file and add it in the assets folder. So, hurry and play the Weeg mod featuring Macy.