Friday Night Funkin' is a rhythm based game made by ninjamuffin99, PhantomArcade and Kawaniisprite. The main purpose of this game is to feel the rhythm and be accurate in playing the music to impress your girlfriend's dad. Like in real life, here too in this game, the boyfriend is very nervous about impressing his girlfriend's father. The father is a ex-rockstar and impressing him will be a hard task.
The game is mainly based on two characters, the boyfriend and the girlfriend, whose ultimate goal is to kiss before the end of the night. But for that, the boyfriend will have to impress the father by playing music accurately. The game challenges you to press buttons at the correct time. The game will guide you on when to press, which button. So, timing and precision are the key components for gaining points in this game.
The points are on the top side of your screen on a meter which shows the colour green (if the boyfriend is winning) or red if the boyfriend is losing). There are also other enemies that boyfriend has to face to win the kiss.The boyfriend will have to face other musicians like Pico, Monster, Skid and the Pump but the mechanics of the game remain the same irrespective of the opponent.The game is easy to play and gives you a nostalgia feel of the old retro games with some entertaining music.
Here's how you can download Friday Night Funkin' game on your Android phone:-
Download all the three files from the links below. Copy them to a new folder with the name 'Friday Night Funkin' mobile'. Unzip the file inside the folder.
Now, install the APK file.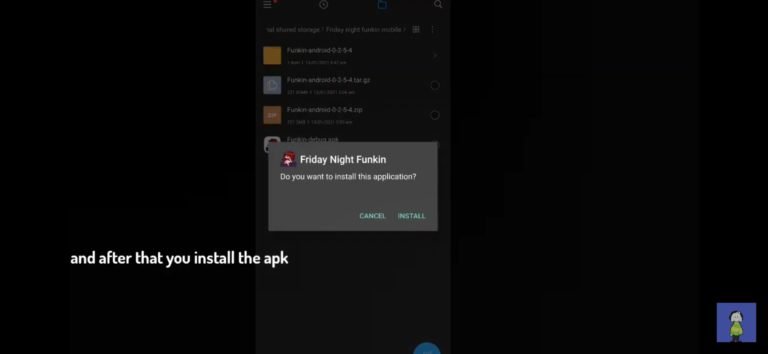 Friday Night Funkin' will be installed and ready to play.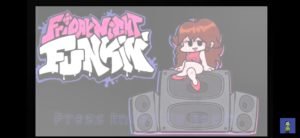 Software Details:- 
Name – Friday Night Funkin'
Developer – Luckydog7 (XDA)
Download Links –
NOTE – Screenshots used in this article have been taken from AsrielKid Gaming's YouTube Channel.