Lately, there have been many reports of a loading screen freeze in Friday Night Funkin happening to Chromebook users restricting access to the game. So, is there any fix for this? Here's everything you need to know.
Friday Night Funkin
Developed by @ninja_muffin99, Friday Night Funkin is a rhythm game where you need to press the correct arrow key in order to hit the correct note. The game is all about a boy who is trying to impress his girlfriend but her dad is an ex-rockstar who is trying to kill you. In order to win his heart, you have to harness the power of music and that is what makes the game fun and engaging. The best part of the game is the variety of music that is included. It is surely a fun game. But unfortunately, some Chromebook users have reported issues with the game where they are stuck at the loading screen at 50% and some at 90%.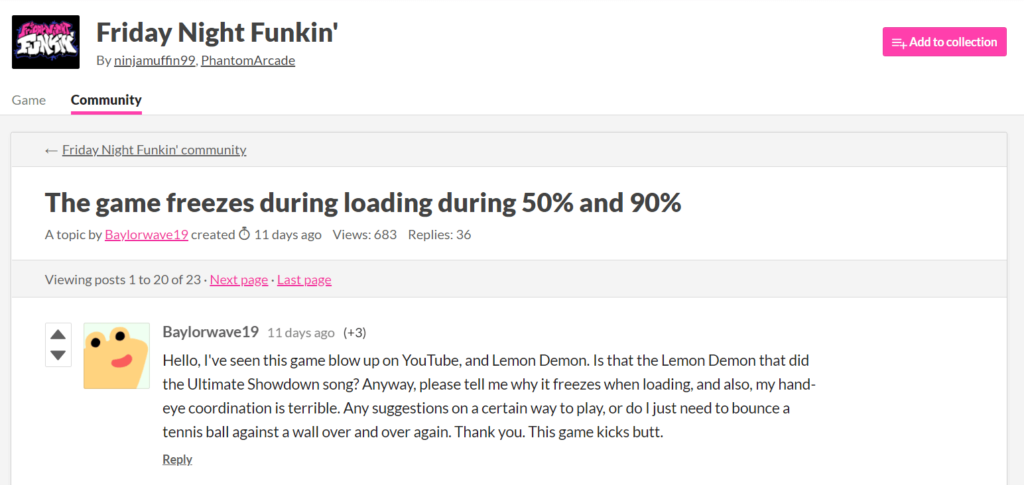 So, if you share the same fate and can't get your game running, then you are at the right place because we will show you how to fix the loading screen freeze issue.
Friday Night Funkin- Fix for Loading screen freeze
Well, it isn't a solid fix but just a temporary measure. So, there might be a chance that neither of them works. Follow the given steps to fix the loading screen issue.
Especially for Chromebook users, there is an option to enable Linux. So, if you are having problems running your game on your ChromeOS, download the Linux version of the game and switch to Linux Beta which can be found in the options menu. Many users have stated that switching to Linux has fixed the problem of loading screen freeze for them. To download the Linux version, click here.
If you don't wish to switch to Linux, then refreshing the game several times also fixes the issue as reported by several payers. So, when you are stuck at the loading screen, consider refreshing it again and again and see if the game starts.
If none of the solutions work, then just wait for an official patch of the game. If this issue is faced by many players, then the devs will surely work on a fix and will update the game as soon as possible.