Wow51900328 error is one of the most common errors faced by players while playing World of Warcraft. But you can actually fix this issue with the help of some simple methods. Read our blog to learn to fix Wow51900328 error in World of Warcraft.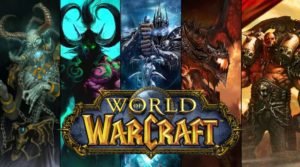 World of Warcraft
World of Warcraft is a massively played multiplayer online video game released in 2004 by Blizzard Entertainment. It is a fantasy role-playing game set in the Warcraft universe. It takes place in the world of Azeroth. Players may build their own character avatar and experience the game in a first-person or third-person perspective. Players can complete missions, connect with other players, explore the game's incredible environments, and combat deadly monsters.
How to Fix Wow51900328 error?
1. Disable Network emulators
The error may occur due to the network emulators, so make sure to disable any network emulators such as Garena, Tunngle, Hamachi, and others that can interfere with World of Warcraft connectivity.
2.Check the block by a firewall
That Wow51900328 error indicates that something is preventing the game from connecting.
Check to see if a firewall or anti-virus software is blocking the link to the internet, and if so, allow both launcher_freakz and Wow.exe to connect.
3. Reset your Router
Resetting the router is the easiest and most straightforward solution. Switch off your internet router, wait a few minutes, and then turn it back on. Finally, restart World of Warcraft to see if the problem has been resolved. This fast-fix usually works, but if it doesn't, try the other steps mentioned below.
4. Flushing the DNS
To fix the game's connection problem, Wow51900328 error, you must flush the DNS. To do so, follow the steps below:
In Windows 10, click the Type here to search taskbar button.
Input Command Prompt to look for it.
Right-click the Command Prompt and choose the Run as administrator option from the context menu.
Then, in the Command Prompt, type ipconfig /flushdns.
Last but not least, press Enter to start the command.
These methods should hopefully fix the Wow51900328 error in your Warcraft game. If these approaches do not resolve the problem, we suggest contacting the developers for assistance.