From this pandemic, the one thing everyone has learnt, is the importance of savings and investments. The pandemic did not just bring a medical crisis into people's lives but also an economic crisis. Lockdowns were put in place to reduce the spread of the virus around the globe. This economic crisis brought out the importance of savings and investments in people's mind. One of the apps that can be used to invest your hard-earned money is Stash.
The Stash app aims to make selecting stocks and investments easier for the people investing for the first time. The app has a $0 USD minimum balance which is a very great feature. Stash has options for accounts ranging from $1 to $9 per month. In the $1 per month account, the user gets access to Stash's online bank account and a debit card. In the $3 per month plan, the user gets both a brokerage account and a Stash bank account, but with an added bonus, a retirement account. In the most expensive plans of the bunch, the $9 per month plan, users get all of the above with two custodial accounts, a metal debit card, better rewards program and monthly investment reports. The app may not be the cheapest in the category but it is one of the best apps for beginners.
For some users, the Stash app is not running properly as they reported on Reddit here. Whenever they open the app, it gets stuck on the Stash logo or does not open or load slowly. Well, there can be a lot of reasons for this issue, you can use the methods mentioned below to resolve the problem.
You can follow these steps to troubleshoot this problem – 
1. Open your phone's Settings app and go into app management section. Scroll down till you find Stash and clear its app data and cache. This will not delete any of your data.
2. If the problem still persists, check whether your Stash app is running on the latest version or not. Also, re-install the app.
3. You can also try restarting your device.
4. There might be a surge in traffic & Stash servers might be under heavy load so we suggest you to wait for the company to fix this. Time & again, we have seen Team Stash takes the route of Twitter to convey if the app is going through some slow loading or server issue. Have a look at an example below.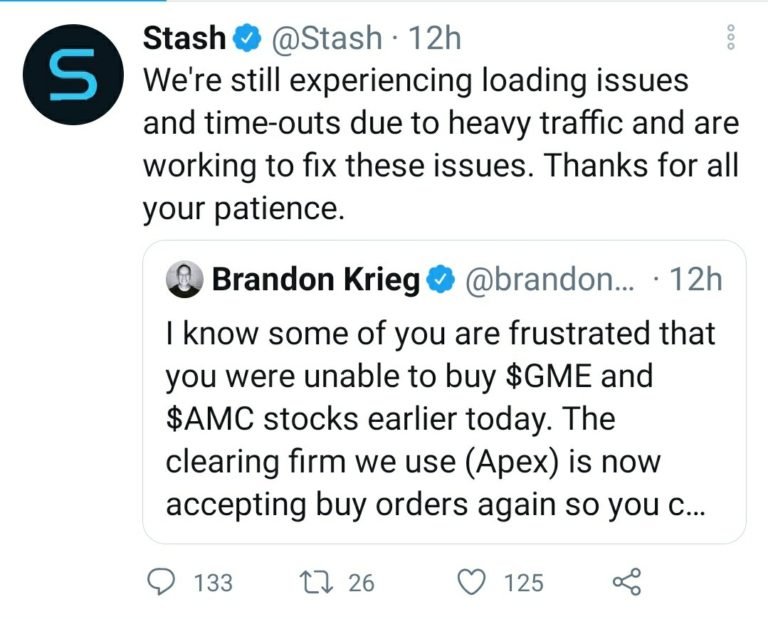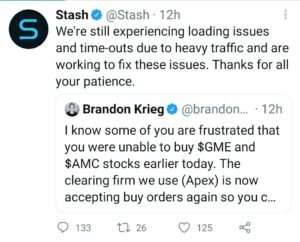 If any of the above tips do not solve this problem for you, contact Stash's help center for further assistance. If a fix for this issue is released by the company, rest assured we will update you as soon as the fix is out.