There are a lot of adult media accounts on Twitter, and many people don't prefer to view such kinds of content due to many reasons. For example let's say somebody is in his/her office and they witness any kind of adult content unintentionally and by chance, but this could mean an end to their job. And not even they would be fired but their reputation will be washed away forever. And not only this, many users of Twitter are below 18 years, and viewing such content for them is illegal in many places. So this is the reason Twitter does not directly support adult content, although with some changes in the settings it can become accessible.
Now the next thing is what Twitter takes as a sensitive case? So for Twitter, sensitive content basically includes three primary categories: Violence, Hateful content, and adult content. Now all these are filtered on a common basis as many people would prefer to avoid such content but still if someone wants to, Twitter would not say no. Else, it would need some changes in the settings and you will able to access all the sensitive content that you've been wanting to explore.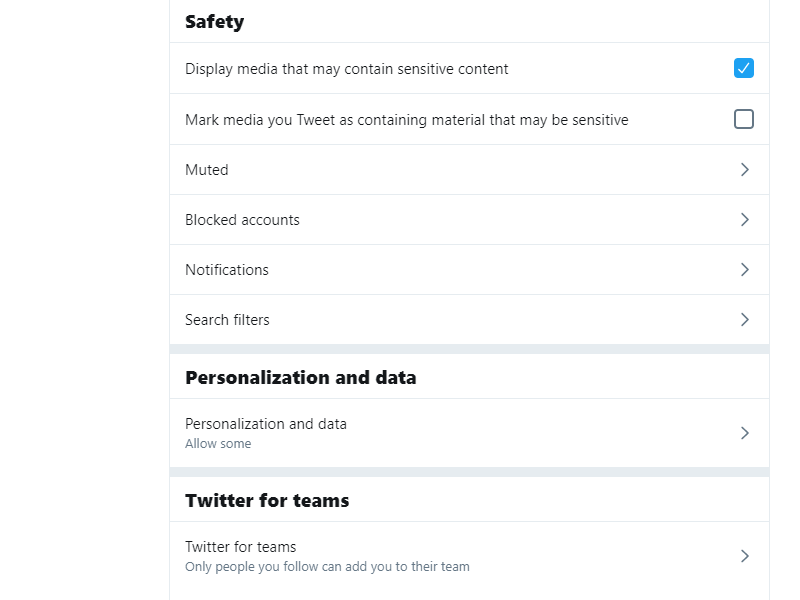 Well, this is one's choice to absorb whatever content they want, and as long as someone doesn't have any problem with that on a personal level, then Twitter wouldn't stop you and let you do whatever he or she wants.
So let's look into how exactly you can access all the sensitive content that you have been wanting to see in your feeds. So let's what to do with step by step process given ahead in this very post.
How to do it
Log into your Twitter account through the browser on your iPhone.
Once you are logged in, navigate yourself to the settings of the network.
Now go to the 'Privacy and Safety Settings.
Scroll the cursor or your screen all the way to the bottom and there you will find the safety settings.
Now under the 'Safety' section, you will notice another section that is, 'tweet and media' present there containing two different checkboxes.
Among those two options, the first option in the check box saying, 'Display media that may contain sensitive content' is the one that you really want and been searching for in this whole process.
Now just tap on the check box.
Once you see the tick in the checkbox, save the settings and you will be able to view the sensitive content now.