Final Fantasy 7 is an RPG at its core, so it depends on levels and EXP gain are an important part of RPGs. So here is a guide on how to crunch those EXP gains and be a level ahead of anyone. You can double, quadruple your EXP income, level cap & more.
Use the Training Centre for EXP gain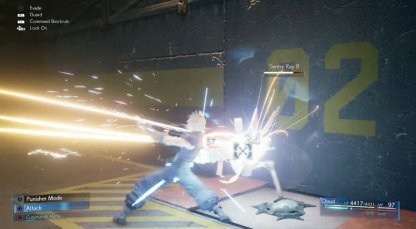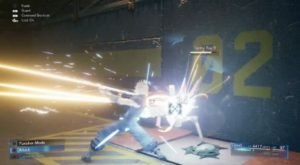 You unlock the training centre in chapter 4 and you can use it to farm EXP. You can use it from just around the corner of the vending machine. You can also farm AP and gil in here.
Training Center EXP Table
| Method | Total EXP / Hr |
| --- | --- |
| Normal Run | 7344 |
| With First Strike Materia & Triple Slash | 10,404 |
When you get the first strike materia after the mission of Battle Intel Report #3 from Chadley. At the start of the battle it gives you more ATB and allows you to kill all the enemies at once, saving a lot of time.
Use Corneo's Collosum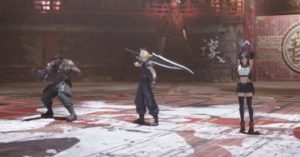 Chapter 14 unlocks Corneo's Collosum and it packs up a lot of challenges. The battle challenges are repeatable and you can just use them to farm EXP without limit. But the difficulty depends on your current level so you can't just clear battles fast enough if you are EXP deprived.
Corneo's Colosseum EXP Table
| Battle Challenges | Total EXP / Run |
| --- | --- |
| Two-Person Team vs. Slum Outlaws | 2302 |
| Three-Person Team vs. Shinra Warriors | 2267 |
Complete Side Quests inbetween Chapters
Completing all side missions is the fastest way to gain EXP and you have to do it inbetween those chapters. Now these are not mandatory but important if you want to climb levels fast. It adds up to level 40 by the late-game.
EXP up is a materia you get a little late in the game about Chapter 16. It is an extremely important item that doubles your EXP income.
You get the EXP up from the Shinra HQ in chapter 16. After you complete the mission, go to the centre once more and start a Three person team vs Team Ragbag battle. The reward for this battle is the EXP up materia.
Replay All Chapters
You get the EXP double so might as well do it. Plus the chapters finish faster because you do it on your current level and you can also fish for the items you missed on the first go. There is no downside so just do it.
A trick would be to use the EXP up materia when replaying chapters so you can stack the EXP gain and make it quadruple.
Have fun leveling up!