Here is a guide highlighting the importance of manuscripts in Final Fantasy 7 Remake and how to get them. Get all the manuscripts and maximise your weapon level!
What are Manuscripts?
Items which increase skill points
It is an item that increases your skill points. The more manuscripts, the more your capacity to unlock upgrades on your weapons.
You can also increase SP by levelling up
Levelling up also gets you additional SP and you can use them as well. The max level cap is at 50 levels.
How to get Manuscripts?
The Vol. I of all character's manuscripts can be purchase from Moggie. Pay him 5 Moogle medals each (total 20 medals) to get them all.
Corneo Colosseum
Shinra Thug is what stands in your way of collecting all Vol. 2 manuscripts but you have to defeat him with every character to gain their manuscripts.
Side Quests
Chapter 14 side quest will give you Vol 3 manuscripts of all characters. Tifa's vol 3 can be achieved by doing the pull-up challenge at the gym. Finish them all to increase your weapon level.
Shinra Combat Simulator and Hard Mode
In hard mode, you will see more difficult battles in Shinra Battle Simulator. Defeat those enemies to get each character's Vol. XIII manuscripts. The rest of the manuscripts (Vol.IV ~ XV) can be found in the hard mode. See the Chapter Selection screen to check how many manuscripts are available. Collect all the manuscripts and reach weapon level 6!
Location of All Manuscripts
Cloud's Manuscripts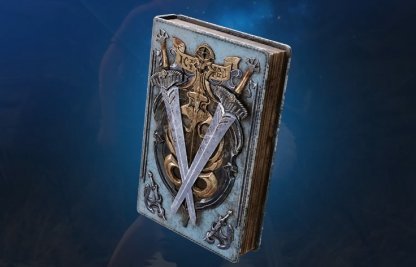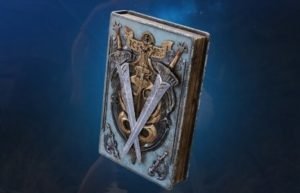 | Manuscript | How To Get |
| --- | --- |
| The Art of Swordplay Vol. I | Purchase At The Moogle Emporium |
| The Art of Swordplay Vol. II | Clear Cloud vs. Shinra Thugs at Corneo Colosseum |
| The Art of Swordplay Vol. III | Clear Corneo's Secret Stash |
| The Art of Swordplay Vol. IV | Beat The Huntsman in hard mode |
| The Art of Swordplay Vol. V | Clear Rat Problem in hard mode |
| The Art of Swordplay Vol. VI | Defeat Roche in hard mode |
| The Art of Swordplay Vol. VII | Defeat Reno in Chapter 8 of hard mode |
| The Art of Swordplay Vol. VIII | Clear Quest: The Price of Thievery in hard mode |
| The Art of Swordplay Vol. IX | Clear Quest: Shears' Counterattack in hard mode |
| The Art of Swordplay Vol. X | Clear Quest: A Dynamite Body in hard mode |
| The Art of Swordplay Vol. XI | Defeat Hellhound in Quest Tomboy Bandit in hard mode |
| The Art of Swordplay Vol. XII | Defeat Specimen H0512 in hard mode |
| The Art of Swordplay Vol. XIII | Beat vs. 3-C SOLDIER Candidates with Cloud in Shinra Battle Simulator (Hard Mode) |
| The Art of Swordplay Vol. XIV | Defeat Beat Rufus & Darkstar in hard mode |
Barret's Manuscripts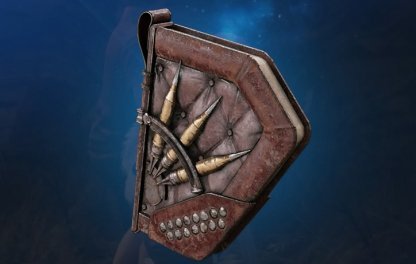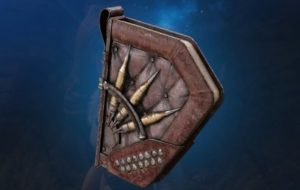 | Manuscript | How To Get |
| --- | --- |
| Sharpshooter's Companion Vol. I | Purchase At The Moogle Emporium |
| Sharpshooter's Companion Vol. II | Clear Barret vs. Shinra Thugs at Corneo Colosseum |
| Sharpshooter's Companion Vol. III | Clear Event Power of Music |
| Sharpshooter's Companion Vol. IV | Defeat Scorpion Sentinel in hard mode |
| Sharpshooter's Companion Vol. V | Defeat Crab Warden in hard mode |
| Sharpshooter's Companion Vol. VI | Defeat Air Buster in hard mode |
| Sharpshooter's Companion Vol. VII | Defeat Reno & Rude in ch.12 hard mode |
| Sharpshooter's Companion Vol. VIII | Defeat Failed Experiment in ch.13 hard mode |
| Sharpshooter's Companion Vol. IX | Defeat Tonberry in Quest Malicious Goons in hard mode |
| Sharpshooter's Companion Vol. X | Defeat Type-0 Behemoth in Subterranean Menace in hard mode |
| Sharpshooter's Companion Vol. XI | Defeat Rust Drake in Quest Chocobo Search in hard mode |
| Sharpshooter's Companion Vol. XII | Defeat The Valkyrie in hard mode |
| Sharpshooter's Companion Vol. XIII | Beat vs. 3-C SOLDIER Candidates with Barret in Shinra Battle Simulator (Hard Mode) |
| Sharpshooter's Companion Vol. XIV | Beat Whisper Harbinger in hard mode |
Tifa's Manuscripts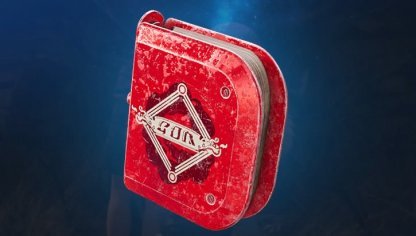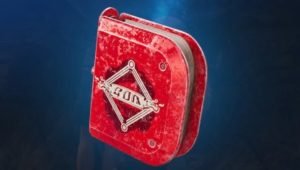 | Manuscript | How To Get |
| --- | --- |
| Way of the Fist Vol. I | Purchase At The Moogle Emporium |
| Way of the Fist Vol. II | Clear Tifa vs. Shinra Thugs at Corneo Colosseum |
| Way of the Fist Vol. III | Beat Andrea with pull-up at the gym |
| Way of the Fist Vol. IV | TBD |
| Way of the Fist Vol. V | Defeat Enigmatic Spectre in hard mode Chapter 4 |
| Way of the Fist Vol. VI | Placed in the same place as Chocobo & Moogle Materia (inside of fan) in hard mode |
| Way of the Fist Vol. VII | Defeat Abzu in ch.10 hard mode |
| Way of the Fist Vol. VIII | Defeat Eligor in hard mode |
| Way of the Fist Vol. IX | Defeat Abzu in ch.14 hard mode |
| Way of the Fist Vol. X | Clear Quest Missing Children in hard mode |
| Way of the Fist Vol. XI | Defeat Trypapolis in Quest Chocobo Search in hard mode |
| Way of the Fist Vol. XII | Defeat Sahagin Prince in Quest Corneo's Secret Stash in hard mode |
| Way of the Fist Vol. XIII | Beat vs. 3-C SOLDIER Candidates with Tifa in Shinra Battle Simulator (Hard Mode) |
| Way of the Fist Vol. XIV | Defeat Jenova Dreamweaver in hard mode |
Aerith's Manuscripts
| Manuscript | How To Get |
| --- | --- |
| Telluric Scriptures Vol. I | Purchase At The Moogle Emporium |
| Telluric Scriptures Vol. II | Clear Tifa vs. Shinra Thugs at Corneo Colosseum |
| Telluric Scriptures Vol. III | Clear Event Secret Medicine |
| Telluric Scriptures Vol. IV | Defeat Rude in chapter 8 of hard mode |
| Telluric Scriptures Vol. V | Defeat Crab Warden of hard mode |
| Telluric Scriptures Vol. VI | Defeat Frog King in chapter 8 of hard mode |
| Telluric Scriptures Vol. VII | Defeat Chromogger in chapter 8 of hard mode |
| Telluric Scriptures Vol. VIII | Clear Quest Paying Respects in hard mode |
| Telluric Scriptures Vol. IX | Defeat Hell House in hard mode |
| Telluric Scriptures Vol. X | Defeat Ghoul in hard mode |
| Telluric Scriptures Vol. X | Defeat Ghoul in hard mode |
| Telluric Scriptures Vol. XI | Beat vs. 3-C SOLDIER Candidates with Aerith in Shinra Battle Simulator (Hard Mode) |
| Telluric Scriptures Vol. XII | Defeat Swordipede in hard mode |
| Telluric Scriptures Vol. XIII | Defeat The Arsenal in hard mode |
| Telluric Scriptures Vol. XIV | Defeat Sephiroth in hard mode |