FIFA games in the past have suffered from day one launch with various bugs, especially in the single-player career mode and FIFA 22 is no exception to this either. The UCL Forfeit bug is one of the annoying ones that make the enemy AI to forfeit the match due to not having enough players to fill the fixture, which is absurd and laughable and is a major dealbreaker for many players as they can't enjoy playing matches. Is there any fix yet? In this article, we'll be talking in more detail about the behavior of this bug in the latest FIFA game and possible fixes for it. Continue reading the article to know about UCL Forfeit Bug in FIFA 22 and how to fix it.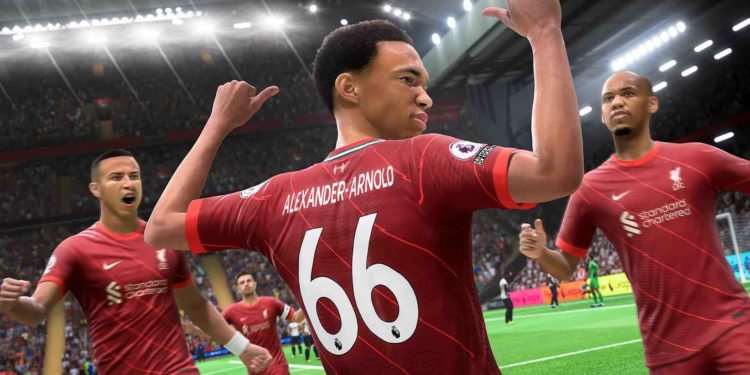 Sadly there are numerous other bugs in FIFA 22 that EA either overlooked or didn't bother to patch in the game. Apart from the UCL Forfeit bug, some bugs and issues can be a major headache like the save bug, corruption of game files, cache issues, and coach always disappointed bug that requires you to start a new save. While some bugs can be rectified by reinstalling or rebooting the game, sadly others can't be fixed until an update comes from EA's end that addresses it. Unfortunately, it is unknown when will EA do that, luckily few fortunate ones in the community managed to find a few things about the UCL Forfeit Bug in the game. Well, according to a player, the bug has something to do with the Champions League and a temporary fix for this has been mentioned below.
How to fix UCL Forfeit Bug in FIFA 22 Career Mode?
In the official EA forums of FIFA 22, one user that goes by the name of dmsduffy suggested a manageable fix that somehow mitigates the UCL Forfeit bug. All you have to do is go to the Calendar and use "sim to date" to simulate past the CL fixture and the game will be played as usual. The only drawback of using this method is that your assistant takes charge and the teams assigned to you are random ones.
Another fix that you can try is to head to the calendar and sim to the day of the game and attend the press conference. If it works, you can bypass the UCL Forfeit bug and play the game normally. Currently, these two workarounds are the only way you can continue playing FIFA 22 until EA fixes it in their latest update.
We hope that you enjoyed reading this article, stay tuned for more updates at Digistatement.