Farming Simulator 22 manages to entertain us with countless hours of gameplay, whether it be growing your field, selling crops, or expanding the agriculture operation. The game has so many side activities to do that never gets tedious and enjoying it with your friends in the multiplayer session makes it all the more interesting and enjoyable. If you're new to the series or who have played previous FS games and want to host their own multiplayer session, this article will cover everything you need to know on how to do so. Read on more to know how to host multiplayer sessions in Farming Simulator 22.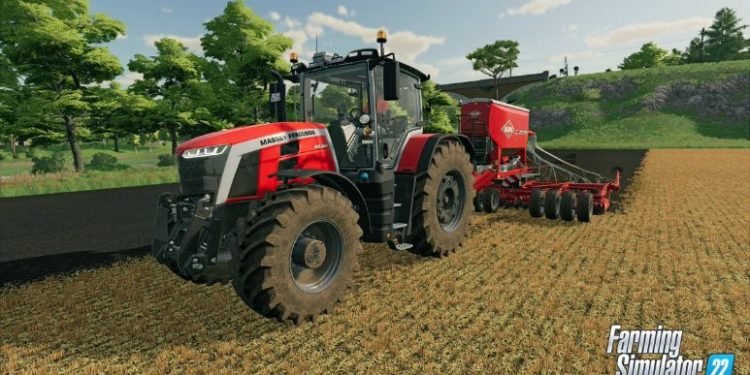 How to host a multiplayer session in Farming Simulator 22.
In order to create a multiplayer session in the game, you need to head into the multiplayer option in the main menu of FS 22 and click on "create game" and then click on Continue. From here on, we need to choose a game save slot, choose the empty one, and continue the game to "Farm Manager" or "Start from Scratch", then choose your preferred map and hit continue. You'll be directed to the Mods/DLC window, and select the ones the others are playing with on the server, choose your mods and then click on continue, and then go back and click on show all mods for all platforms and hit continue.
In the multiplayer menu, type in your game name, password, and allow crossplay to "on" or "off", you can also set the max player to any number you want, auto-accept (user preference), and then click on "Start". The game will take some time to connect to a server. Simply wait for the game to load up and click on "Start", and then you'll be sent to the character customization menu. Create your character and allow everyone to join in and they will be sent to the map.
In the map, you can create your own farm and set up your email and password, color, and logo of your farm and then click on "Create Farm", scroll down to the icons until you see the "Farm Management" option. In this menu, many people can talk to you and it's up to you whether you want to give them permission to allow the activities on the right side of the screen.
Under the settings option of FS 22, scroll down to "General Server Setting", where you can change the name, password, and max number of players up to 16, auto-accept, and click on Save. Unlike renting a server, once you're hosting a dedicated session and if you decide to save and quit the session, others will also get kicked off from the session. This is free and you don't have to pay a fortune to play.
Stay tuned for mode updates at Digistatement.