It seems the wait is finally over, the all-new Fallout 76: Wastelanders update drops today, 8 AM EDT across all platforms. Bethesda in an official statement mentioned that the new Fallout 76: Wastelanders update will start rolling out after the scheduled server maintenance which starts at 3 AM EDT. Here, we will be mentioning the details of the new Wastelanders update.
Before we start let us tell you about a common query which has been asked by a lot of users on social media platforms. Since the announcement users have been wondering if they need to buy Fallout 76: Wastelanders separately. Well, if you already own Fallout 76, there is no need to buy anything for the new update. the new Wastelanders update will be available free to the owners of Fallout 76 across PS4, PC and Xbox platforms with no extra purchase necessary.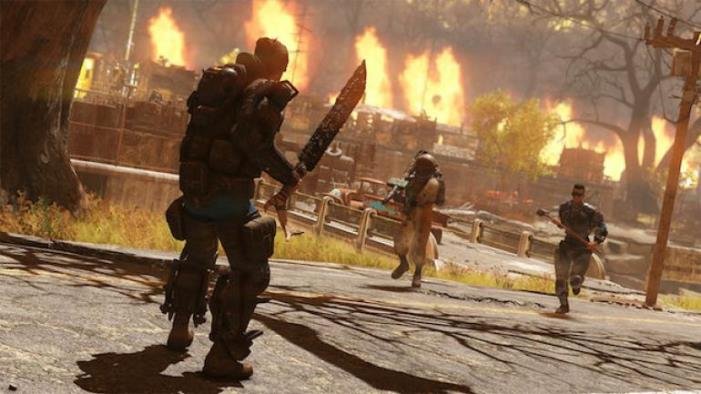 Fallout 76: Wastelanders Update –
Now, let's talk about the Fallout 76: Wastelanders update. The new Wastelanders update will continue the story, where it was left in Fallout 76 after the scorchbeasts (the terrible flying mutant monsters) have been banished. In Wastelanders update the story is going to revolve around the new NPCs, Settlers and Raiders, who will be rolling into Appalachia.
Lead Designer Ferret Baudoin at Bethesda Game Studios says – "New NPCs are everywhere. You'll find them along roads or in settlements, and they've even taken over quite a few existing locations and made them their own. Players can find NPCs in the greatest concentration around the Forest and Toxic Valley. The more dangerous areas of the map are a challenge for them, just like they are for players."
Wastelanders brings two new camps for each faction – the Foundation for the Settlers and the Crater for the Raiders. In the new storyline, the players need to choose one of the sides to proceed. Also, Wastelanders is said to contain the 'Cult of the Mothman.' We can't wait to experience the new storyline!
Finally, with the Wastelanders update, the developers are fixing one of the biggest issues in Fallout 76. As you might have noticed, Fallout 76 is lacking human NPCs and creators replaced them with recorded messages and terminal logs. Fallout fans were disappointed by developers' decision to remove human NPCs. But, here's good news for you, Fallout 76: Wastelanders update adds human NPCs to the game, where players will be able to interact with the fellow survivors.
Last but not the least, the new fellow Fallout 76: Wastelanders brings all-new weapons and new monsters to the game. Wendigo-esque, a massive monster with long spindly legs will arrive with the new update. Floaters, a mutated flatworm monster, which appeared in the first Fallout game, is coming again to haunt you in Wastelanders.
Well, there's a lot more coming with the new Fallout 76: Wastelanders. Stay tuned, we will update this space with the latest official news and details.
Check out the official trailer below –