Valve is continuously adding new games to its handheld gaming platform, Steam Deck. Naturally, folks who wish to purchase Faith The Unholy Trinity are also wondering if the game runs smoothly on this device. Since Steam Deck is a relatively new gaming platform, it still does not support a lot of new video games. This could become an issue if you purchase a game without first finding out if it runs on Valve's device. It is best to first do thorough research about a video game before purchasing it. So, if you are looking for more information, then you have come to the right place.
Faith The Unholy Trinity is an 8-bit pixel-style video game. If you are a fan of retro classic games of the old times, then you will enjoy playing Faith as well. The story revolves around a young priest whose world suddenly turns upside down. You will be forced to face monsters and demons as well as murderous cultists. All this while, your faith keeps dropping. While folks on PC have been enjoying the game without any major issues, Steam Deck owners wish to know if Faith would run on their devices. It would be a complete waste of money if you purchase the game and then find out later that it has not been optimized for the handheld console.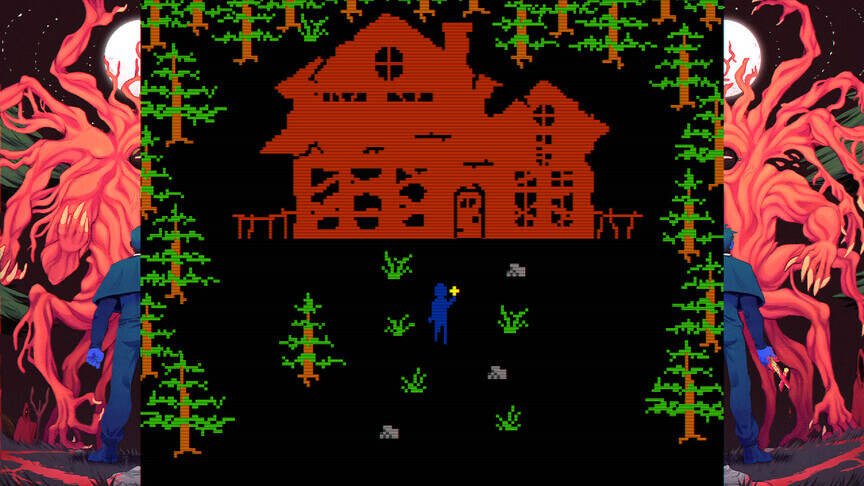 Faith The Unholy Trinity Steam Deck Support: Is it available?
Fortunately, the developers of Faith have confirmed that the game runs smoothly on Steam Deck. They recently replied to a query on the game's discussion forum and shared that Faith is playable on this device. They also assured everyone that Valve will also verify this information in a couple of days, and guess what, it is Deck Verified now. Considering how powerful Steam Deck is, it is not a surprise that it is able to run an 8-bit pixel graphic video game. However, we recommend waiting for a few days before you complete the purchase. Wondering why we are suggesting this?
Well, a couple of players have run into a few issues while playing the game on their Steam Decks. The game sometimes crashes when players try to go into Windowed mode. But, we are positive that the developers will soon fix this issue as well. Now that Faith is Deck Verified, both the game's developer's as well as folks on Steam Deck's side will work on further optimizing the version. Anyways, this brings us to the end of this article. We hope that you found it helpful. Stay tuned to Digi Statement, and happy gaming.