After a successful season of F1 2020, the franchise is set to launch its new installment, F1 2021. The new release of F1 is coming in 2021 but the launch date still remains a mystery. Here's everything you need to know.
F1 Games
Published by Codemasters, F1 2020 has managed to gain the attention of racing fans from all over the world. It was a huge hit after having featured new and improved gameplay with new tracks and better handling of cars.
Hence, it will be interesting to see what the devs are planning in the new season of F1, F1 2021. Although it is quite obvious that the modes will be similar to that of the previous version, we can expect some new cars and updated drivers in the upcoming version.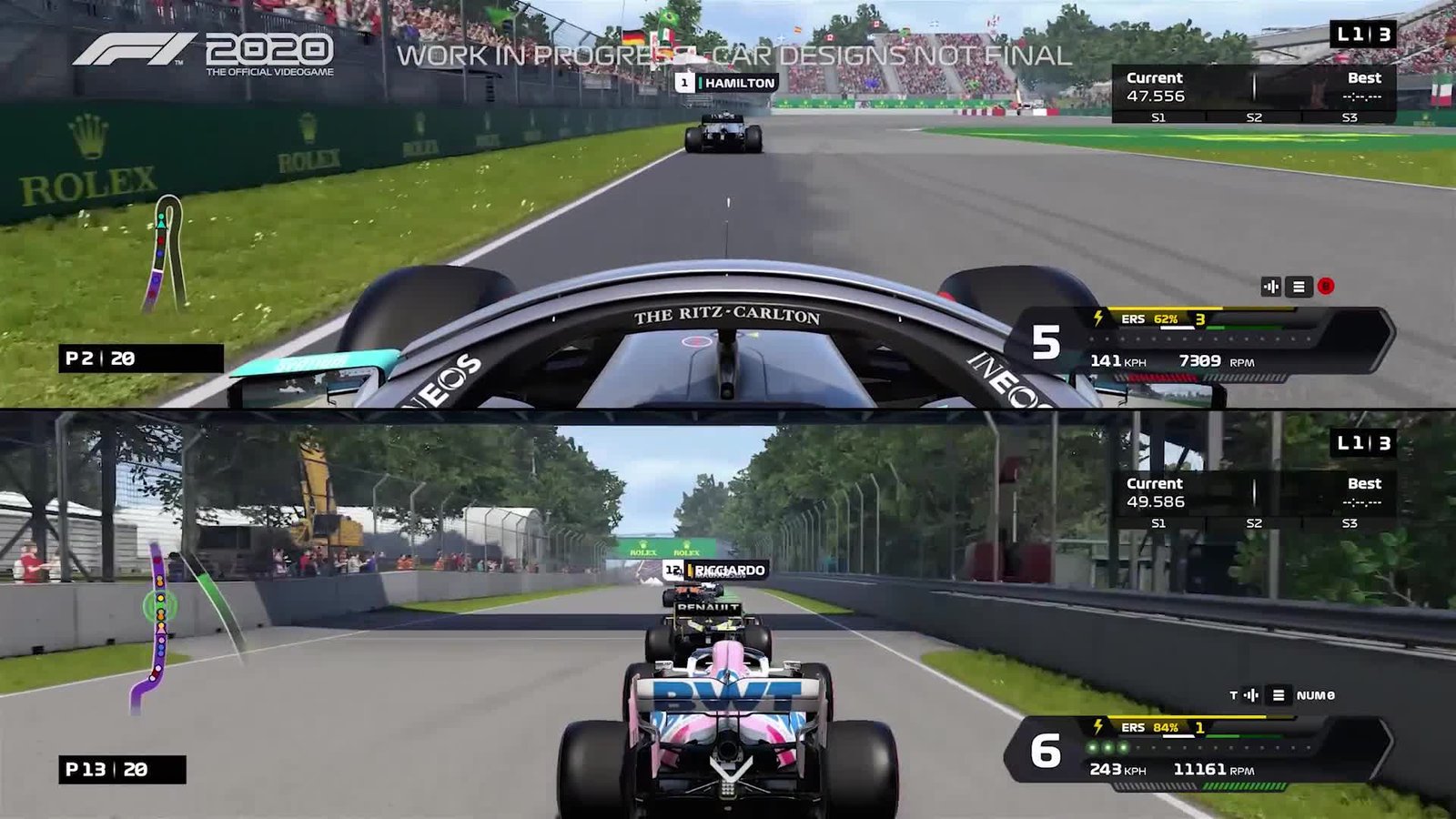 Although EA has taken over Codemasters with a $1.2B deal, the game was almost close to completion by them. So, we might get to see the same game published by EA instead.
F1 2021- Release Date
The last two titles of F1 have been released in June and July. So, judging from the past pattern, we can say that the new F1 2021 will be released anytime in this period if no delays are faced.
But now EA has control over the F1 series, so following the game release pattern of their famous NFS series, the upcoming F1 2021 might be released in Oct-Nov, 2021.
We are expecting launch dates and the trailer to be revealed in Feb-March, 2021.
F1 2021- Features and modes
The newest installment will be featuring the MyTeam mode from the previous generation which was a revolutionary change. It was a new and interesting change that allowed the player to be a team owner and sign sponsors for their team. MyTeam was appreciated and liked by many. So expect more content in MyTeam mode with updated drivers and cars.
Now coming to Drivers and tracks, the devs will be planning to widen their license agreement on Driver Market to include new and famous drivers in their new F1 2021 along with the addition of new tracks through DLCs.
F1 2021- Supported Platforms
Since EA will be publishing the new title, it is surely going to be made available on the next-gen consoles – PS5 and Xbox X|S. Support for PS4 and Xbox One might still be there considering that Codemasters originally developed the game.
F1 2021 will be bringing in new content with exciting changes. Like its previous release, F1 2021 might be offering three days early access which will be included in the Deluxe Editions.