The Green Army is busy and involved, waiting to buy the Ampere GPU of their choice. The GeForce RTX 3080 and RTX 3090 Founders Edition are already available in the market with stocks getting over soon. The American manufacturer EVGA has come strong with its custom builts enjoying good popularity. The brand encountered a modern day heckle when they found the intervention of bots with their RTX 3080 orders. The company was then forced to hand review all placed orders to avoid any discrepancies. EVGA are now looking forward to setting a milestone with their flagship Ampere GPU, the GeForce RTX 3090 Kingpin. 
EVGA Kingpin Hybrid; the headline maker of Ampere GPUs
EVGA is preparing the GeForce RTX 3090 Kingpin Hybrid to raise the bar among all Ampere GPUs in its competition. Every now and then graphics cards are put to extreme tests in order to achieve bizarre numbers. EVGA have their own dedicated employees who have wielded their magic in a fine manner once again. After breaking a 2.58 GHz barrier on EVGA Ampere based graphics card, they are ready to make EVGA Kingpin Hybrid the next big thing. The Kingpin will have its resemblance with Colorful Vulcan RTX 30 series. The flip-up design seen on the two comes in handy to adjust vertically mounted GPUs. Over the years, Kingpins have been known to be cards with friendly behavior, especially concerning manual overclocking.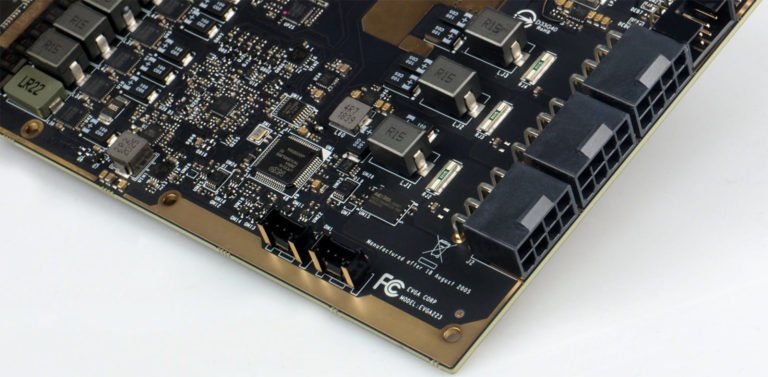 EVGA Kingpin Hybrid has a lot going for it. The major highlight though would be the 360mm AIO kit under the skin making its debut for EVGA franchise. EVGA have maintained their silence on the possibility of an air-cooled variant. The AIO will ensure the EVGA Kingpin Hybrid makes lower noise levels while also sustaining minimal temperatures. A release date for the Kingpin is still awaited, which may not be the fastest GPU out of the box. However, it will be a cherry if you are willing to customize it to your needs.