ESPN Fantasy, is a fantasy sports app, where users can create a fantasy football, basketball, baseball, or hockey league to play with friends or join an existing league to compete against other fans. But currently, the app is not working for many users and is facing outage at many locations.
So, if you are trying to use ESPN app and it is not working for you, fret not, as you are not alone. For many users ESPN app is not working . Have a look at a few complains which confirms the same.
@ESPNFANSUPPORT fix Saquon Barkley fantasy stats in ESPN Fantasy app. He has a TD already and it's not updating. Both Android and Apple products are affected by the issue.

— Alex Smith (@OGLocsta09) December 22, 2019
We play in an IDP league on the ESPN app. Haven't been able to make any roster changes this week due to a glitch in their last update. Talked to tech support earlier last week, said it'd be fixed in a few hours….here we are. Had to do waivers and lineups on pen and paper…

— Mark Erickson (@mark_a_erickson) December 22, 2019
Hey @espn, whatever pubsub or streaming tech you're using for your app, for play by play updates, is not working.

— Dr. Pratik Desai (@chheplo) December 22, 2019
An outage tracking website, Down Detector also shows the report of outage in some locations. Have a look at Down Detector outage map & report down below.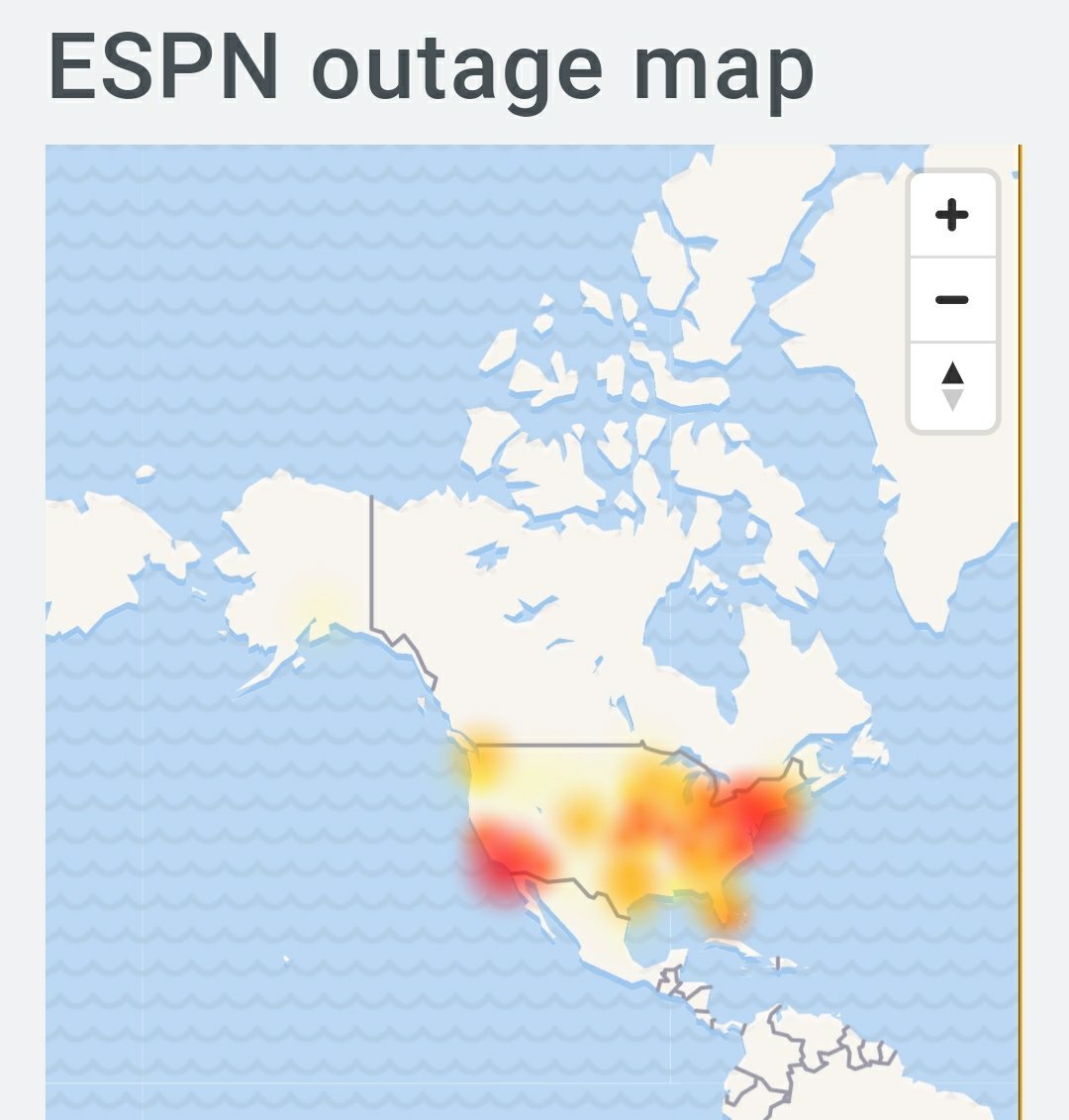 ESPN outage time :
It is having issues since 10:30 am PST.
So far there is no official statement from ESPN officials but we certainly hope the issue will be resolved soon.
Rest assured, we are keeping a close watch on the current outage & situation. Whenever any update will arrive regarding this issue, we will update the column.