The Epic Games Store, a digital video game storefront for Microsoft Windows and macOS, which is operated by Epic Games is currently experiencing technical issues and players have not been able to make purchases.
Speaking of Epic Games store , it was launched in December 2018 as both a website and a standalone launcher, the latter is required to download and play games.
Cut to now, an official statement has been made from the Twitter handle of Epic Games store which states that their team is currently investigating the issue with purchases and will give further update when it will get resolved. Have a look at an official statement down below.
We're investigating an issue where players are unable to make purchases. We'll provide an update when we've resolved this issue.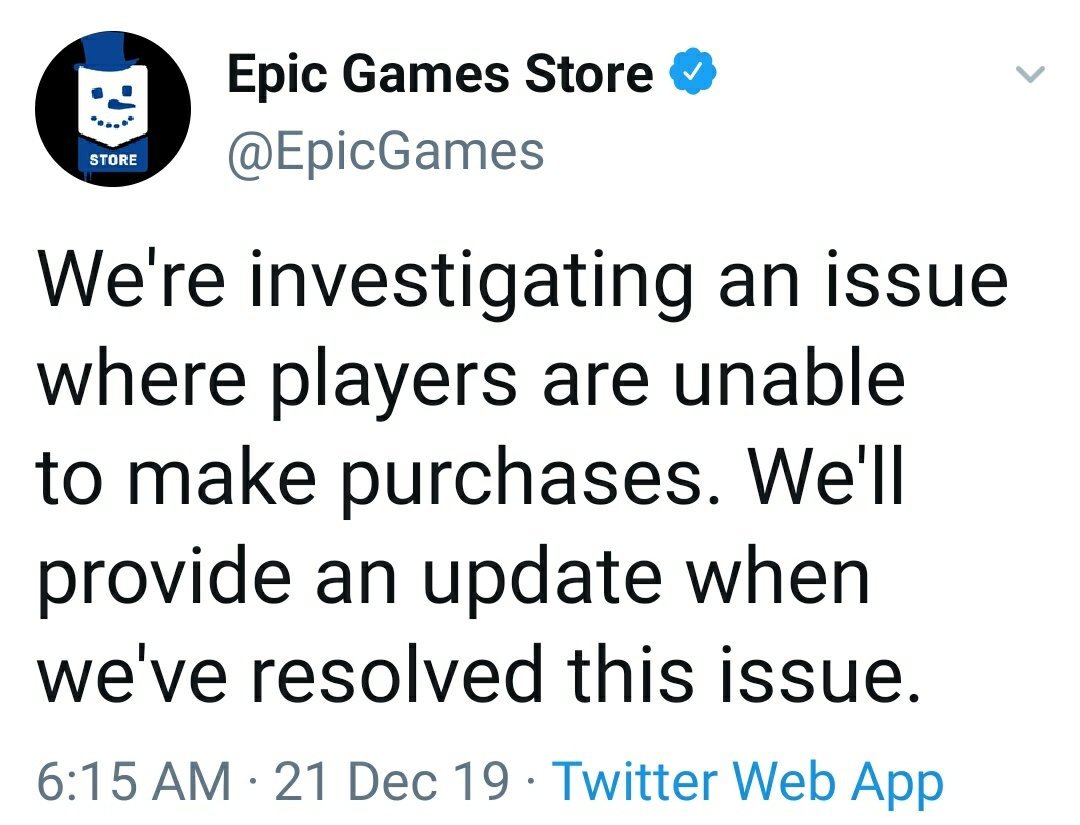 Rest assured, we're keeping a close eye on all related developments, and will update the story with relevant info as and when we come across any. So in case, you're encountering the issues discussed here, stay tuned for updates.