Online games can be trouble if you don't have a pristine network connection. This is especially true for online multiplayer games. You wouldn't want to play against someone who is lagging all over the place. The same is true for Enlisted. One way to make sure your gameplay is going smooth is to have an FPS counter. In this article, we will learn How To Display FPS Counter in Enlisted. Let's dive right in: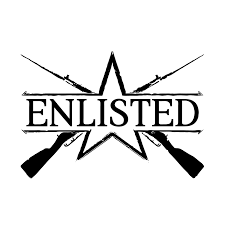 Enlisted
War is hell. The events that transpire on the battlefields might be beyond the comprehension of the general public. Often, the depictions in movies aren't too close to reality as well. Here's where games come in. Games are a great way of portrayal of historic events, and there are many war games for the same.
Enlisted is one of those war games. A massively multiplayer online game, Enlisted combines great gameplay mechanics with true-to-life visuals. The game is beautiful to behold. You can play as a squad leader, where you can take control of different members of the squad itself. The squad is further divided into classes, with appropriate weaponry for the same.
How To Display FPS Counter
Own a copy of the game Enlisted? Are you looking for a way to display an FPS Counter in your game? There are a lot of programs you can use to show an FPS Counter in your game. Here are some steps you can follow to do the same:
Open Steam. Steam is the leading gaming client in the world right now.
On the Steam window, click on the "Add a Game" option.

You can find the abovementioned option in the bottom left corner of the window.

Click on the "Add a non Steam Game" option
Click on Browse.
Find your file of the game Enlisted.
Select the file and click Open
Add the program
Go to game settings
In the "In-Game" tab, enable the in-game FPS Counter.