Brawlhalla has released its season 4 battle pass week 6 quests, one mission that puzzled players was "Emote on kors platform", to find out what this quest means and how to complete it then keep reading.
What is Brawlhalla?
Brawlhalla is a 2d fighting game developed by Blue Mammoth Games and Ubisoft, it was released for PC and PlayStation on October 17, 2017, and for Xbox and Nintendo Switch on November 6, 2018, and was finally released for mobile devices on August 6, 2020.
The game has enabled crossplay where players on different platforms can battle it out through various game modes listed below.
Online Ranked 1v1 – play against players of your skill level
Online Ranked 2v2 – Matches you and your friend against other teams of your skill level
4 Player Free for all – a free for all fight of 4 players
Cross-Play Custom Rooms – Invite up to 8 players for custom matches
Many Game Modes – mixed game modes such as BrawlBall, Bombsketball, and so on
Brawlhalla has a vast character roster, it has 53 characters available for players to unlock and play, each with somewhat unique abilities.
To see the entire list of characters or legends as they are called in the game, then click here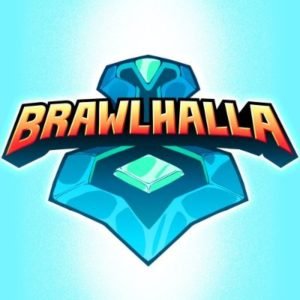 Brawlhalla Season 4
Brawlhalla season 4 brought with it a new battle pass, every battle pass lasts 12 weeks and each week there are new quests or missions available for players to complete in order to earn rewards.
The week 6 quests released for season 4 brought with it very basic missions to complete, however, one mission that puzzled everyone was "emote on kors platform".
What is Kors Platform and how to complete the mission?
Unknown to most players, Brawlhalla has some lore behind it, and to complete this mission you would've needed to know more information regarding this, we will quickly summarise this lore for you.
Kors is among the 52 characters available to unlock and play from Brawlhalla's character roster, it has its own unique abilities, load-outs, and skins. Kors stats include a very strong defense as well as attack, and it is available to purchase for 3900 Gold through the in-game shop.
Kors hails from the army of Golems that the Asgardians forgot about after defeating the Elven prince, within one of the maps in the game, there is a platform that is dedicated to Kors, and is called Kors platform.
The "platform" being referred to in the mission is the left-most moving platform in the map "Blackguard Keep", this platform is actually called Kors platform.
Find a game on Blackguard Keep
once in-game, jump to the left-most moving platform and perform an emote
the mission will be completed.