Dropbox, an online cloud storage service is currently down. Many users are unable to access its web based version. They tried to use several browsers but all of them are giving a similar result.
The issue is widespread & has affected a large base of users. They have taken the route of Twitter to express the ongoing concerns & issues. Have a look at a few complaints down below.
@DropboxSupport cant load any of my multiple dropbox accounts. I've tried safari, chrome, incognito, updates, cleared cache. and whenever I try to log in I get this little guy pic.twitter.com/VfHeS1Owf5

— Hannah B (@hannahbarg) April 3, 2020
System is down?

— Biden wont make it to April. – Mr. Morgan (@219_mr) April 3, 2020
@Dropbox what is the outage?

— Biden wont make it to April. – Mr. Morgan (@219_mr) April 3, 2020
what happened to you…

— 원피스⁷💜ᴰʸᶰᵃᵐᶤᵗᵉ (@Onepiece_army) April 3, 2020
An outage tracking website, Down Detector also confirms that Dropbox is indeed going through some glitch & outage in several locations. Have a look at the outage map down below.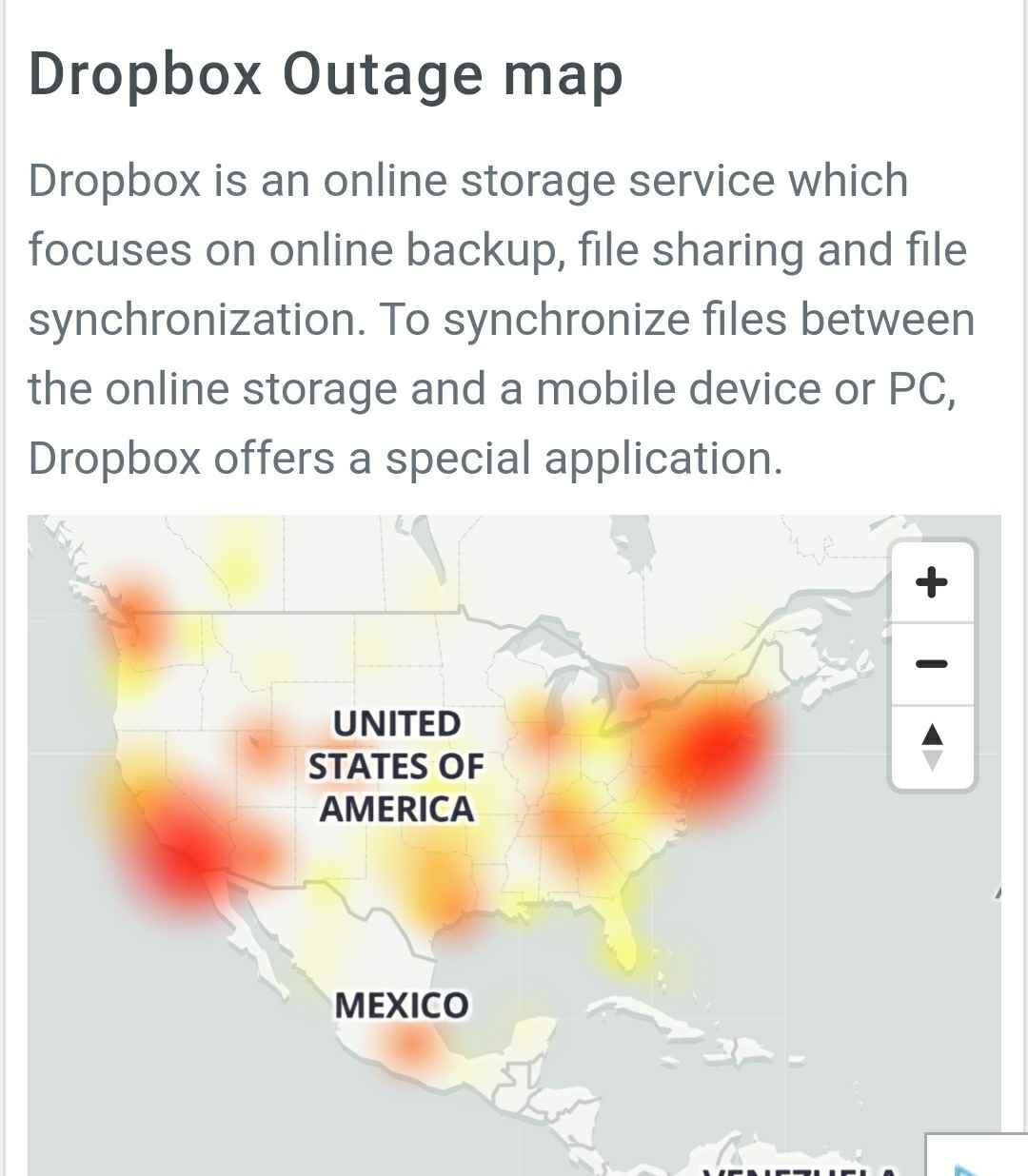 So far, there is no official response from Dropbox officials regarding the current outage. However, they are answering to individual complaints as shown in the screenshots above. We certainly hope, their team is looking to resolve the issues at the earliest.
Rest assured, we are keeping a close tab on all the developments regarding this issue. Whenever any update or fix arrives for the same, we will update the column.