While Google has cut off all ties with Huawei, the Chinese OEM Huawei has still made it this far. Huawei is currently reigning among some of the top smartphone brands of the decade. Well, Huawei is still lacking somewhere without Google and continues to thrive; it has come up with its very own software and system of apps. Basically, every Android phone out there has a set of the framework called GMS or Google mobile services. GMS and Google Play services are responsible for the running and working of all the services and apps offered by Google on Android phones.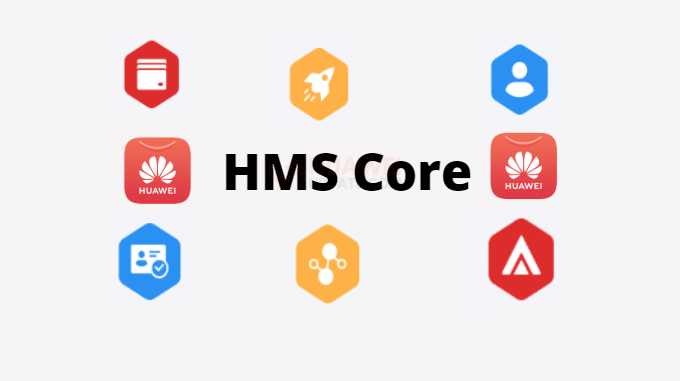 These services include Play Store, Google Maps, and many more Google services and apps. Since Huwaei no longer has the license to use Play services on their devices, they came up with their own App Store, system apps, and a system of framework and services called HMS. Huawei Mobile Services is what Huawei introduced to bridge the gap for Play services and apps and hopefully fill in for what Huawei has been lacking without Google.
HMS Core Services:
HMS Core is a set of system applications and framework which helps users to easily access cloud-based services on Huawei devices. This thing plays a major role for developers in coming up with new apps and tools for Huawei devices. To sum up easily in a few words, HMS Core services are an alternative for the Google Play Services, which has been lacking in Huawei devices. Well, HMS Core provides Huawei devices with almost everything that the Google Ply Services sometimes offered.
HMS Core provides services like a Huawei Account, gaming services, In-App payments, cloud storage, and many other interesting stuff and services. To be honest, its really difficult to beat the Google Play services, but it seems like Huawei has done its job pretty well. HMS Core services now have more than 600 million users currently worldwide. Who else could have done it so neatly other than Huawei?
HMS brings home a lot of services and apps to Huawei devices. Well, here are a few apps that are a part of the HMS ecosystem.
Huawei Apps included in HMS:

AppGallery
Browser
Mobile Cloud
Themes
Music
Video
Reader
Huawei Assistant & Huawei Search
Well, these were just the apps, and it's not all of what HMS Core services have to offer. There are a lot of other cloud services and system applications and features HMS offers. HMS also provide an account kit, location kit, Map kit, cloud drive kit, game services, pushing and analytics kits, and many more.
Download HMS Core latest apk:
The latest version of HMS Core comes with the version 4.0.3.307. It comes with the previous bugfixes and also brings home some new and exciting features as well. Well, before proceeding with the download, let's have a look at all you that will get with the HMS Core.
HMS Core Kits and Services:

Account Kit
Location Kit
Map Kit
Drive Kit
Game Services
Push Kit
Analytics Kit
Ads Kit
In-App Purchases

HMS Core 4.0.3.307 Changelog:

Enhance the analytics, machine learning, and close proximity cross-device communication services.
Improves the performance of certain services
So, you can easily download the latest HMS Core apk file from the link given below and then enjoy all the features your Huawei device had been lacking without the Google Play Services. Cool, right!
| | |
| --- | --- |
| App Name | HMS Core APK |
| Version | 4.0.3.307 |
| Size | 128.89 MB |
| App Features | Huawei Mobile Services, Cloud Services, and System Apps |
| Last update | April 2020 |
| Compatibility | Android 4.0.3 and up |
Just download the apk file from above and install it normally as you would do for any other app. Don't forget to allow the permissions to install from other sources.
We know you had been waiting for all these features and services. You would need nothing more. Just enjoy these services to the fullest as much as you want. Enjoy Peeps!!
Stay tuned for further updates on HMS Core apk. Also, share this article with all those who have been waiting for all the Huawei Mobile Services and features.