While the Coronavirus pandemic has taken its toll on pretty much everything in the world, data services, streaming services, and video calling apps have seen a massive surge in traffic. People have been using video calling apps more than ever in these lockdown days. Whether you want to attend a meeting, work from home, or connect with your friends, you've got it. Zoom, a video calling and conferencing app, saw immense traffic surges all over the world. The app also topped the charts of most download apps in the Play Store. While Zoom was proving to be great for people working from home or the normal users, some issues crept in.
A few weeks back, some instances occurred, where some anonymous pranksters joined calls and meetings and spammed it. More than a few such issues were seen. This made a lot oh headlines all over about the security and privacy features that Zoom offers.
Zoom 5.0 arrives:
In spite of the fact of somewhat mediocre security and privacy features, Zoom continues to be the most used video calling and conferencing app. Zoom's traffic shot up to more than 300 million users in just a matter of 90 days. People are still relying on Zoom to connect to people while staying at home. This evoked the need for improved security and privacy features for the app. It seems like Zoom's CEO has finally decided to improve the situation as he announces the arrival of Zoom 5.0.
Zoom 5.0 brings some of the much-needed security improvements and new features for privacy. The new update brings home a dozen of new changes and lots of security improvements. While that may seem great, the app still doesn't use the so-called end to end encryption for video calls. The app instead now uses the AES 256-bit GCM encryption that is relatively better than before. Admins can now also choose their preferred data center regions for online meetings and conferences. What's even more interesting is that now meetings will require a password to join. These can be shared with only the customers of the concerned meeting. Cloud recordings can only be accessed with a password. Zoom has done a great job of strengthening up the security and privacy features. Let's see what happens next.
Zoom 5.0 features:
While Zoom 5.0 packs some of the most amazing features and security improvements, here are some of the most useful features that are the main highlight of the update.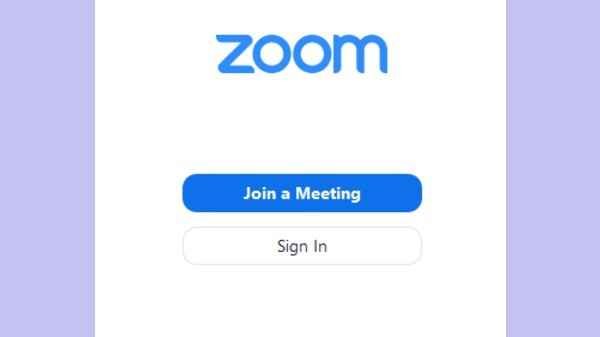 AES 256-bit GCM encryption
Data routing control
Security icon
Robust host controls
Waiting Room default-on
Meeting password complexity and default-on
Cloud recording passwords
Secure account contact sharing
Dashboard enhancement
Zoom chat custom notification settings
11 digit IDs for non-PMI meetings to ensure better security
These features were some of the much-needed improvements in the app. Well, now the app seems to be secure enough to use without any hesitation. All those users who were worried about their privacy and data can now have a sigh of relief as this update makes the app far better than before. People can now attend meetings and make calls without any further worries and fears of zoombombing. Zoom ensures to take care of the security and privacy of the users.
Download Zoom 5.0:
The latest Zoom 5.0 comes with better encryption standards and improved security and privacy features. You can easily download the apk from the link given below and enjoy all the amazing features that come along with the new update.
| | |
| --- | --- |
| App Name | Zoom 5.0 APK |
| Version | 5.0 |
| Size |  MB |
| App Features | Improved encryption, security, and privacy |
| Last update | April 2020 |
| Compatibility | Android 2.3.3 and up |
Just download the apk file from above and install it normally as you would do for any other app. Don't forget to allow the permissions to install from other sources.
We know you had been waiting for such an update with all those improvements and features. Along with the new  AES 256-bit GCM encryption standards, password protection for cloud recordings and for online calls and meetings, the app has now become much better an secure than before. Enjoy connecting to your friends, attend meetings, and do a lot more without any worries of zoombombing any more. Cheers Pees!!
Stay tuned for further updates on Zoom 5.0 and more such related content. Also, share this article with all those who have been waiting for a better Zoom update.
Note: Currently, Zoom 5.0 is not available. We will update the post once version 5.0 goes live.