Whenever we root an Android device, a tool is required to root it. This tool also manages all the root permissions and allows apps to have root access. Some of the popular rooting tools include Magisk, SuperSU, and many others. Magisk is the latest of them all and perhaps the best as well. Unlike the others, Magisk is a systemless tool which doesn't touch the system files and just modifies the boot partition instead. While the others replace the system files with other files that affect the integrity of the system.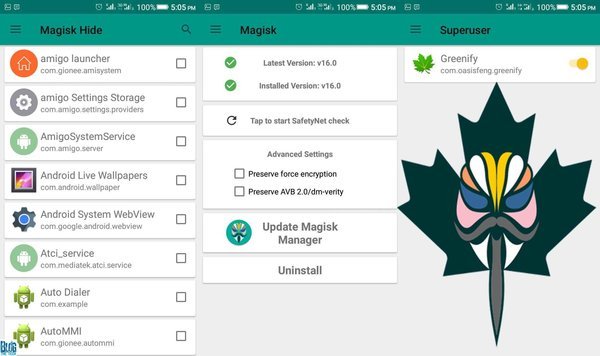 The developer of Magisk has made yet another update available for Magisk and the Magisk Manager as well. Magisk is nothing but a framework while Magisk Manager is the graphical app that lets us control and manage root access for various apps. Several payment apps and other apps don't work with rooted phones due to security reasons which are really annoying. With Magisk, which is systemless and doesn't touch the system files, this is not the case. It also comes with Magisk hide function which allows us to hide the root status of the device from specific apps and let us use payment apps and others.
Magisk 20.1 and Magisk Manager 7.4.0:
Magisk 20.1 is the latest version of the Magisk framework and Magisk Manager 7.4.0 is the latest version of the Magisk Manager. You can download both of these from the links given below:-
How to install Magisk and Magisk Manager:
You should have a custom recovery installed on your phone to install the Magisk framework. You can install any custom recovery like TWRP, Pitchblack, Orangefox or any other.
STEP 1 –
First of all, boot into the recovery mode of your smartphone. Here you will have your custom recovery installed.
STEP 2 –
Tap Wipe and clear cache and Dalvik/ART Cache.
STEP 3 –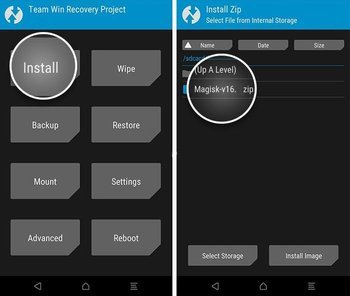 Tap on install and search for the Magisk 20.1 zip file which you downloaded. Click on it and swipe the button below to start flashing the Magisk framework.
STEP 4 –
After it is successfully installed, Reboot your device. Install the Magisk Manager 7.4.0 after the device starts.
---
You now have successfully rooted your phone with Magisk installed. Go ahead and discover more amazing features of Magisk and Magisk modules on your android device. Enjoy peeps!!
Stay tuned for further updates on Magisk and Magisk Manager. Also, share this article with all those who had been wanting to root their device and install Magisk.