Doom Eternal, the much-awaited sequel of 2016's Doom has been released all over the world for Xbox One, PS4, and PC. The game continues the story of its predecessor,, where demonic forces invade the Earth after the two years of the Mars incident. While Doom Slayer was in some unknown space, they create havoc in a few days, but their days get shortened when he drops down to the Earth after with a new arsenal of weapons. This time he slays more vicious demons with the combination of his ultimate speed and power in push-forward battle mode.
The game is already available on Steam, or you can buy it from Bethesda Launcher. Amid coronavirus pandemic, gamers have nothing to do but playing the new Doom title. But some gamers are having FPS issues while playing the title on PC. Multiple posts regarding the issue have been surfaced on Reddit. Players are reporting that they are having a constant FPS fluctuating while playing on any graphic preset with an upgraded gaming rig. Bethesda hasn't acknowledged any kind of problem from their side but, it looks like some of the players have found one reason that might be creating FPS issues on PC.
According to them, Steam Overlay is causing FPS to fluctuate, and turning it off will resolve the issue.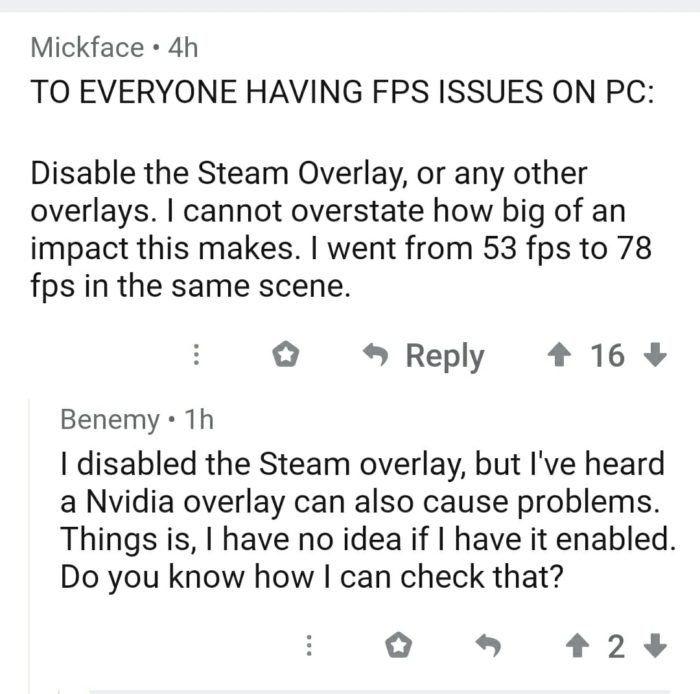 If you don't know how to disable Steam Overlay then you can follow the video from "How To Do Stuff" below:
If you are still having FPS issues, then wait for the official acknowledgment from Bethesda.