If you are wondering why Division 2 is not working properly for you, fret not, as it is currently having issues & many players are experiencing ECHO errors.
Developers have released an official statement regarding the same & they are currently investigating the issue. Have a look at the official statement down below.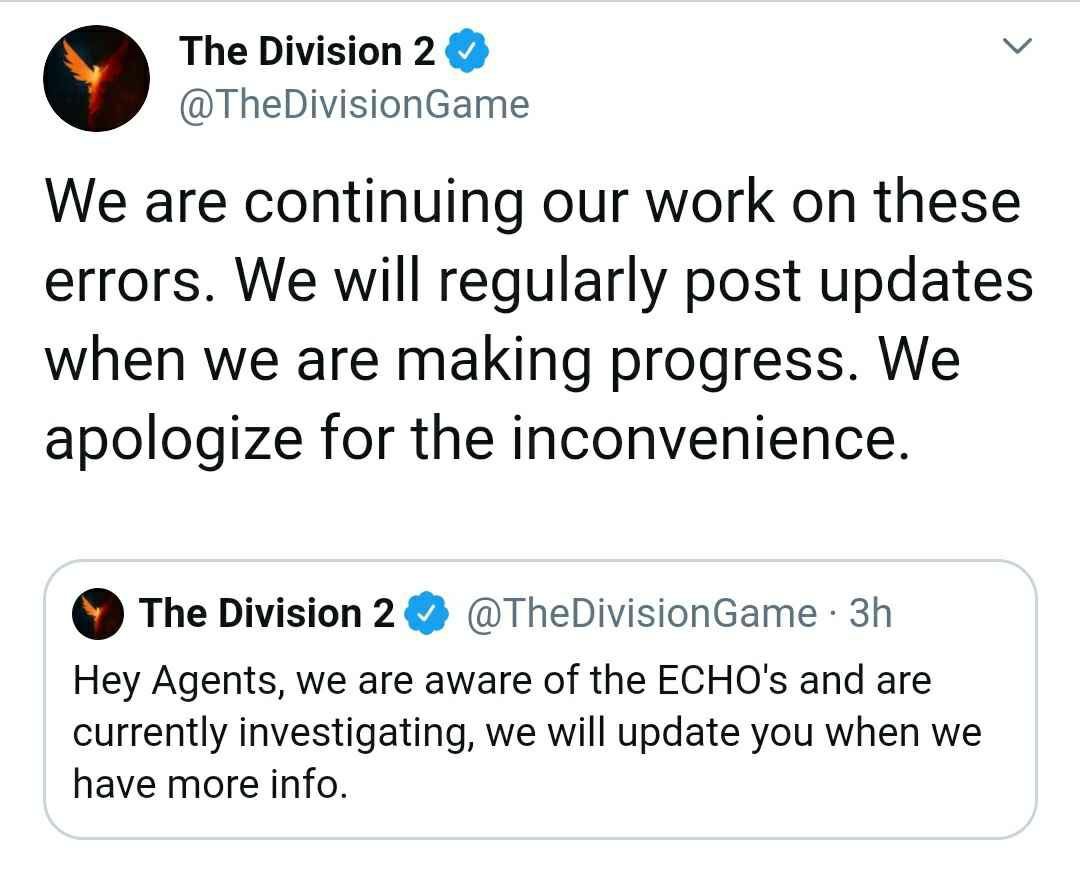 We certainly hope that developers will resolve the issue soon. We are keeping a close watch at this issue & will update you with more information whenever any another update will arrive.