Disney+ is a very well-known video-on-demand over-the-top streaming service. Disney+ is owned and operated by the Media and Entertainment Distribution division of The Walt Disney Company. The service distributes films and television series produced by The Walt Disney Studios and Walt Disney Television. Disney+ has dedicated content hubs for Disney, Pixar, Marvel, Star Wars, National Geographic, and the Star brand for a few international markets outside the United States.
In the United States, Disney+ sits along with Hulu and ESPN+ as Disney+'s three main streaming platforms for the US market. The service was launched on 12th November 2019 in the United States, Canada, and the Netherlands. It was later launched in Australia, New Zealand, and Puerto Rico. Disney+ was later accessible in selected European countries in March 2020 and in India in April through Star India's Hotstar streaming service. The other European countries got access to the service in September 2020. Disney+ was later expanded to Latin America in November 2020.
Since 9th March 2021, it has around 100 million subscribers. Disney+ has received positive reviews for its huge content library but it has also received negative reviews for the frequent technical issues.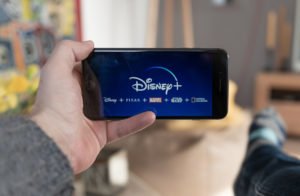 Recently, Disney+ users have reported an issue related to Disney+. Users have reported an error code that has proved to be a major headache for them. It is the Error Code 41. Users said that Disney+ has been down for many hours because of this error. Users said that they have not been able to use Disney+ because of this error. People have also complained that the error has been appearing constantly for multiple days. People have also tried to contact Disney+ to solve this issue but it has been of no use.
Users said that most of the time the error appears either while lunching Disney+ or when they are in the middle of watching some content. Well, if you are experiencing the same issue, there are a few things you can try to fix it by yourself –
Switch off and restart your streaming device.
Power cycle your wireless modem, router, or gateway. A full restart usually fixes the Error Code 41.
Disable IPV6 on your router.
Temporarily connect Disney+ through a mobile hotspot and swap back to the in-home network.