Microsoft's DirectX is essentially a combination of API's for handling tasks related to game programming and video. Initially, the names of the API began with 'Direct'. Some of them were Direct3D, Direct2D, DirectDraw. etc. But with the launch of its gaming console lineup, Xbox. Microsoft integrated all of them into DirectX.
Direct3D is used in the development of games for Windows and Xbox. Direct3D is also used by other applications for graphics tasks like CAD engineering etc.
The DirectX 9 was launched in 2002, with support for computers running Windows 98 and XP. Although, by January 2007, the minimum requirement for DirectX 9 was raised to Windows 2000 or later. In March 2020, Microsoft released DirectX 12 Ultimate which wasn't exactly a very major upgrade over DirectX 12.
Although, DX12 Ultimate has some software advances like Raytracing 1.1, which now does not require the GPU to ping the CPU while working. This helps to enhance the optimisation of games in the Xbox Series X and the latest graphic cards by Nvidia and AMD. With the new version, Microsoft also kept support for older PC and Xbox hardware going.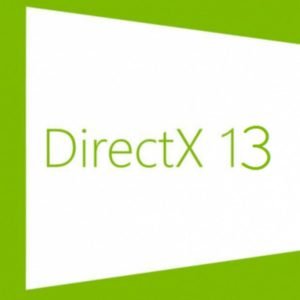 As we know, that DX12 Ultimate wasn't much of a upgrade, we can expect Microsoft to be working on DirectX 13. But the company, usually releases the new version of the API in a very few cases. Microsoft releases the new version of the API when there is a significant demand, room for improvement or when a new Windows is in the works. Microsoft has cleared that Windows 10 is going to be here for a while. So even if Windows 11 is in the works, we don't expect Windows's new version or DX 13's release soon. If a new windows from Microsoft will release in 2022, we can expect the arrival of DirectX 13 in 2022. Rest assured, we will update you as soon as any details surface.