Dinkum is a popular and new casual sim game where you live in a community. Likewise, it is a game that has tons of content as well as farming elements. Players can also mine for resources in the game. One resource that players can mine for is iron. This article is therefore regarding the steps on how to get iron in Dinkum.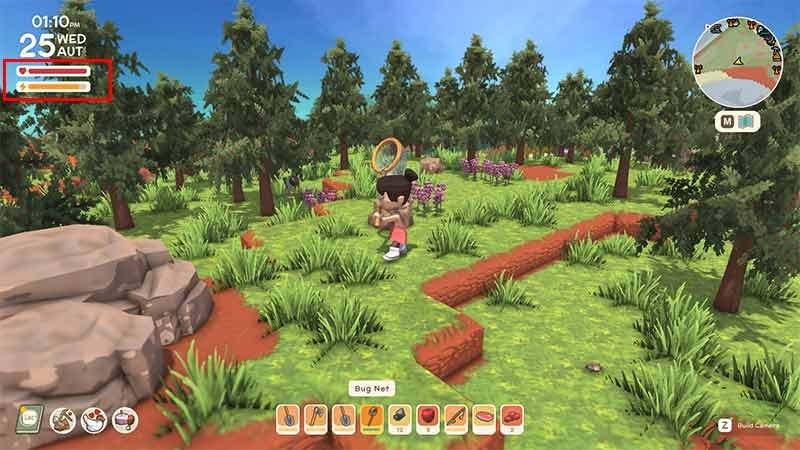 Going to the main topic of this article, you can find out all the latest information you need regarding the steps on how to get iron in the game by reading below.
Dinkum: How to get Iron –
Here are the steps on how to get iron in the game –
First and foremost, you have to unlock the mining license level 1 early in the game. Likewise, you have to purchase a basic pickaxe in order to mine for iron.

Next up, you can get the basic pickaxe from John in exchange for 1200 Dinks. Likewise, you can start using this basic pickaxe and look for at least two copper bars.

Then, you can use the basic pickaxe as well as two copper bars to craft a copper pickaxe. You have to use a copper pickaxe in order to obtain iron ores. Additionally, you can also get an Iron Pickaxe as well as a level 3 mining license to increase your mining speed. This can allow you to mine for iron ore faster.

Now, you have to get a level 3 license in exchange for 3000 Permit points. After doing so, you can craft an iron pickaxe using a Copper Pickaxe as well as 2 Iron Bars.

You can now use an Iron/Copper Pickaxe and equip it. After equipping it, you have to explore the open world of the game in order to find Iron Ores.

Finally, you have to find a large rock. After finding a large rock, you have to use a Pickaxe to break the rock down. You can now find iron ore from the small rocks as well as rubble after breaking the large rocks.
This was an article regarding the steps on how to get iron in the game. You can always keep up-to-date with Digistatement for the latest game news as well as guides.