Dell is an American multinational company that primarily develops and manufactures laptops. The brand is also popular for repairing, servicing, selling, and licensing computer and computer-related products. For all of you who don't know, Dell was founded in 1984 which reflects what an expert company it is currently. The brand is named after its founder, Michael Dell. Talking about the products, Dell laptops as very popular for their vast series from low budget laptops extended to premium ones. It serves all types of users, gamers, those looking for commercial use, for students and every other laptop freak!
Dell has leaked all the details about its two new laptops from the very awaited XPS series. Seems like Dell is aiming big as the specs of both the laptops are latest and fantastic. The new laptops of the series are XPS 15 and XPS 17. And hence, here we are with all that you need to know about both the power-packed gadgets.
XPS 15 Features, Specifications-
As the name suggests, XPS 15 is a 15.6-inches laptop with a 16:10 screen ratio. Users will get to see a top-placement camera with a screen-resolution 921k more pixels on UHD+ for the best visual experience and productivity. The laptop also offers an optional 4k Ultra HD+ (3840 x 2400) display to meet user needs with the most accurate detailing on-screen when required. Overall, you will experience an InfinityEdge Display to give the best visual treat.
Talking about the core details, XPS 15 will be powered by Intel Core 10th Gen. The variants of this laptop are up to i7. Additionally, the processor will be supported by 8 cores and 16 threads. This is the latest CPU and GPU combination and therefore, users can expect the best performance from XPS 15. Also, Dell ties up with the best graphics products that produce GeForce to power XPS 15 with GeForce GTX 1650 Ti. With that, XPS 15 will support all the creative software, applications, and even gaming with the utmost ease.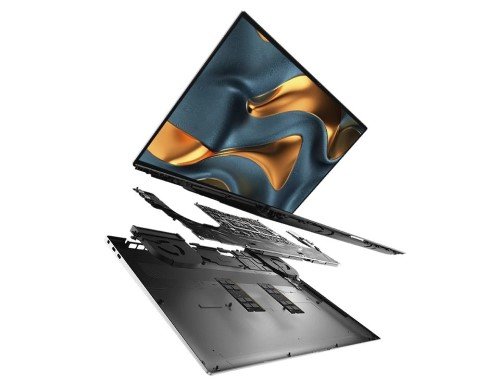 Finally, XPS 15 will launch with a storage drive up to 2 TB. Dell promises booting and multi-tasking in seconds. Users will be able to switch between applications that even release 64GB memory. The power management and work optimization are handled by Intel Dynamic Tuning technology. XPS 15 is integrated with Adobe RGB color and comes with an Eyesafe display to ensure reduced strain on eyes for the longest run.
XPS 17 Features, Specifications-
A successor laptop with very similar details to XPS 15, XPS 17 will release with a 17-inches display. Most of the other display related specs remain some. That includes the display ratio which is 16:10. The contrast ratio is 1650:1. If you don't know what it does, the contrast ratio defines how effectively a laptop functions in the light and dark environment. On that basis, XPS 17 (and 15) will be very effective in the brightest of days. Also, Dell offers an anti-reflective screen to ensure the highest utilization of the fine InfinityEdge Display.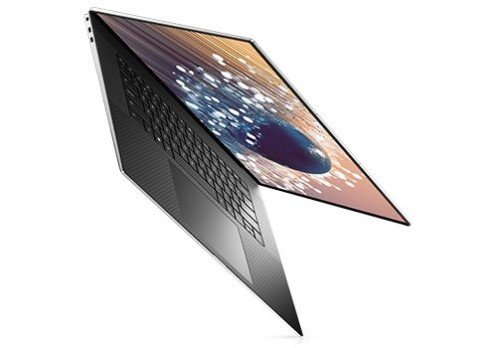 The biggest difference from XPS 15 is what is going to impress fans and give the right market value for this laptop. XPS 17 will be powered by GeForce RTX 2060 from NVIDIA. Gamers and developers head up! With that, you can expect the best and power-packed performance. Above all, a 3 times faster wireless with Killer AX1650 is integrated to ensure the fastest multi-tasking and a fast swap even between applications releasing 64GB memory.
With NVIDIA graphics and Intel 10 Gen processor, XPS 17 is going to sweep away the market and attention from fans. Other details include 100% Adobe RGB, the latest Bluetooth, and Wi-Fi connectivity, and the latest Corning Gorilla Glass to protect the screen. The optional 4k UHD+ display is available in this XPS 17 too that will provide the most accurate display details one is looking for. Eyecare is an integrated part of the XPS series to provide the best that users will expect.
XPS 15 and XPS 17 Release Date-
There are no official details about the release date of both the devices. But as the details have been released, or leaked to be precise, on the Dell website, we can consider it partly as an official announcement. Hence, we can expect the shipping of XPS 15 and XPS 17 to begin in May 2020. But no official date is available currently.
Rest assured, we will update this article if we receive further information about XPS 15 and XPS 17, so stay tuned. Also, share this article with all those who are waiting for these laptops.