The long-awaited arrival of Dead Space Remake is finally here! Electronic Arts' modern take on the sci-fi shooter classic has arrived, delighting thousands of fans since its release in January 2023. Brave players will be drawn into a world of horror and survival as they experience this groundbreaking remake. Advanced technologies such as Ray Tracing have been incorporated to provide an even more immersive graphical experience, allowing for a truly upscale journey into the depths of space. However, if you're not looking to take advantage of the revolutionary Ray Tracing feature in Dead Space Remake, this guide is for you! We'll show you how to turn off Ray Tracing in the game. Just keep reading to find out how!
Dead Space Remake: How to Turn Off/Disable Ray Tracing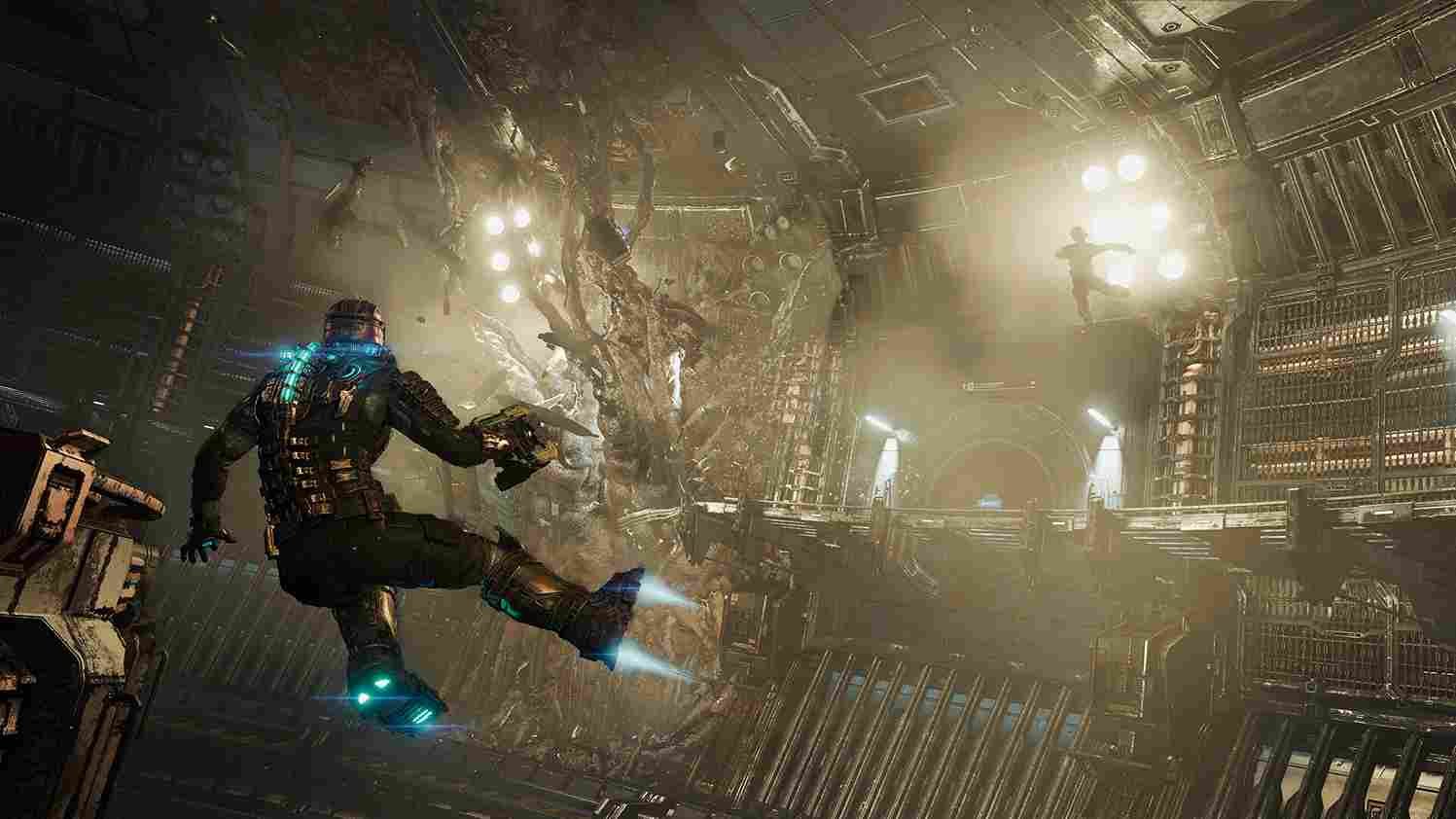 Ray Tracing can be a showstopper when it comes to making your game look immersive, as its life-like light reflections and shadow contrasts add a stunning visual flair. But in order to make sure you don't take an FPS hit, you will need to have a powerful system. So, it is quite obvious that some players who prefer smoothness more than visuals are interested in disabling Ray Tracing. Don't worry though – here are some simple steps on how to do just that.
For PC players
If you are playing on a PC, follow these steps to disable Ray Tracing in Dead Space Remake.
Launch the game and head to the Settings option from the Main menu.
Select the "Display and Graphics" option under the Settings menu.
You will see a list of options under "Display and Graphics", scroll down and select the "Ambient Occlusion" option.
Ray Tracing is disabled when the Ambient Occlusion slider toggle is set to anything other than RTAO (Ray-traced Ambient Occlusion). Therefore, go ahead and set it to other options like SSAO or Off.
For Console players
If you got your copy of the game on a console like Xbox X/S or a PlayStation 5, then follow the steps given below to disable Ray Tracing.
While in the game, go over to the Settings menu.
Head to the "Display and Graphics" option. A list of options pops up.
At the bottom of this list is the toggle slider to choose between "Performance Mode" and "Quality Mode".
To disable Ray Tracing, set it to Performance Mode.
Note: Performance mode ensures 60fps gameplay at the expense of the visual downgrades. On the other hand Quality mode offers a more visually appealing experience with Ray Tracing at 30fps.
With that, we have come to the end of this tutorial. We hope you found it helpful in disabling the Ray Tracing feature in Dead Space Remake. For more gaming content like this, make sure to stay tuned to Digistatement.
Related Post,
Dead Space Remake FOV Slider: Is it available