Fans are excited to dive into the dark underworld and win battles with the out-of-early access release of Darkest Dungeon 2. The game immerses players in emotionally vexing gameplay where they need to manage their character's/team's stress levels as well. It sounds much like the real world; this game garnered a loyal fanbase with its critically acclaimed predecessor. Developed and published by Red Hook Studios, the game offers captivating and exploratory gameplay. The twisted premise of Darkest Dungeon 2 engages players for hours taking them on various expeditions through the forest. However, Darkest Dungeon 2 players are encountering an error loading the save file, making them wonder if there is any fix for the issue yet. If you're someone experiencing the error, you're at the right place. In this article, we will be discussing the issue in detail, so consider reading till the end!
Recently, players are finding it hard to load their save files in Darkest Dungeon 2. This can get frustrating, especially when players put many hours into the game. The game, although perfect in all ways, does not come without flaws. Some minor errors are bound to happen during their initial stage of release, but this one is just disappointing, considering the fact that Darkest Dungeon 2 was in the early access period for quite some time. As per reports, the game freezes during the playthrough, forcing players to quit, and upon restart, all the progress is gone. Well, we have a workaround to make sure you don't lose it all.

Darkest Dungeon 2 Error Loading Save File Issue: Is there any fix yet
Imagine spending hours on an expedition, winning battles, putting your team's stress levels in check, and finding that your progress has been wiped out after a restart! This is not an ideal situation for any game. However, due to the low number of reports related to the issue, the devs have not yet acknowledged it yet. So, what can you do? There is no go-to fix for this issue, but to make sure you don't lose all your progress, you can backup your game saves.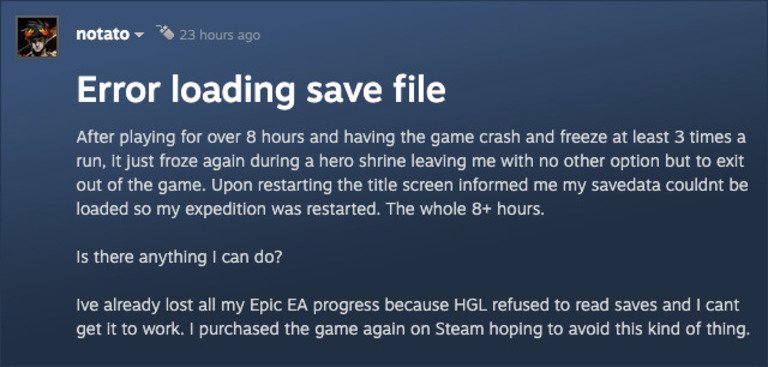 Once the players have completed a certain expedition or won a battle, they can manually save a backup of their progress. This might sound a bit tedious to back up the files manually, but it is for the best. Players can find the game's saved files in the following directory:  C:\Users\"usernamefolder"\AppData\LocalLow\Red Hook\Darkest Dungeon II\SaveFiles\STEAMID#\. After accessing these saved files, they can simply copy-paste them to a different directory. Now, if their progress is wiped out due to the error, they can copy the contents of the backup folder and then paste them into the original save file directory of the game. In order to not lose your progress and have your hours go in vain, give this method a try.
Well, since this isn't a fix to the issue, you should make sure to report this issue on the game's Steam discussion forum. Anyway, this brings us to the end of this guide. We hope the solution provided above proves to be of help. Before leaving, be sure to check out DigiStatement for more information and news about your favorite games!