Company of Heroes 3 players are struggling with tons of issues at the moment. Quite a few players reported that the game is throwing an "Anvil has stopped working" error each time they try and launch it. This is a very frustrating issue because most people don't know what this error code means. If you don't know what an error means, then you can't resolve it. But, naturally, everyone wants to get rid of this issue. So, if you are also looking for a solution, then you have come to the right place.
Company of Heroes 3 is a military strategy video game. It is the latest title in a very popular series. Unfortunately, the game has disappointed the fans a lot. This is not only because of the dull gameplay, but also the tons of bugs and glitches that the game has. Folks are shocked that the devs decided to roll out the game even when it is far from being release-worthy. Players have run into all sorts of issues while playing Company of Heroes 3. One such issue is the "Anvil has stopped working" error. Below, we will try to help you resolve this problem.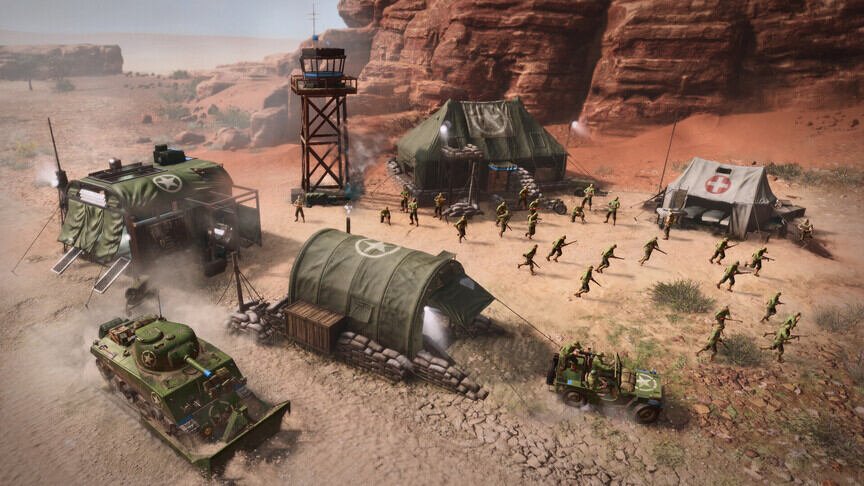 Company of Heroes 3 Anvil has stopped working error: Is there any fix yet?
Unfortunately, there is no official fix for the Company of Heroes 3 Anvil has stopped working error. Folks have been trying to reach out to the devs but have yet to receive an affirmative reply. Now, we have some troubleshooting tips that might resolve the issue.
1) Restart your system-
The first and most basic thing that you should do is restart your PC. This generally fixes small glitches in the game.
2) Update your GPU drivers-
The next step is to update your GPU drivers. It is important to keep your drivers up to date. So, visit NVIDIA's or AMD's website and download the latest version of the GPU drivers.
3) Verify the game files-
You can also face these types of issues if there are corrupt or missing game files. You can easily replace or repair them through Steam. Just follow the instructions below.
Launch Steam and go to Library.
Right-click Company of Heroes 3.
Select Properties.
Head over to the Local Files tab.
Click on the Verify integrity of the game files option.
4) Update the game-
The devs are constantly rolling out patch updates to fix the issues in the game. So, it is necessary for your to download and install these patches. Always make sure to keep your game up to date.
5) Reinstall the game-
Now, if nothing else works out for you, then your last bet is to reinstall Company of Heroes 3 to fix the "Anvil has stopped working" error. So, uninstall the game from your system and then remove all the game-related files. Then, do a clean installation of the game on your PC.
Well, this brings us to the end of the article. We hope that you were able to resolve the issue. Stay tuned to Digi Statement for more such gaming guides.