If you're into board games that require a strategy to outplay your opponents and gain the upper hand, having knowledge of mini does help one a lot in Clash Mini. Players can fight other players in PVP battle with their pre-designated minis and defeat them with a strategy in mind that increases the odds of winning. If you're looking to get an edge against your opponents and are searching for the best mini that'll help you achieve it, we've put together the latest five new minis that we highly recommend you to use in the February 2022 update. Continue reading the article to know more about the game and details of 5 minis that are introduced in the February 2022 update.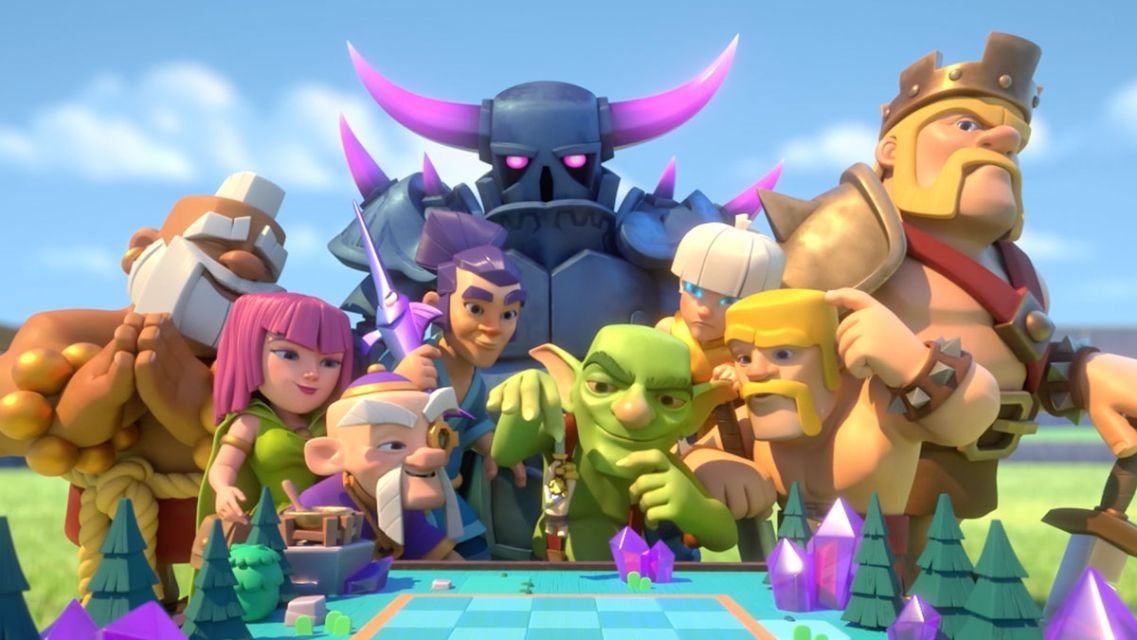 About Clash Mini.
Developed by the same people who worked on the most played multiplayer game, Clash of Clans, Clash Mini adapts some of the core gameplay mechanics from Clash of Clans with minis that are useful for their high attack power, evading, defending, etc. Making effective use of them is the most challenging part and if done right can guarantee you an easy win. Thousands of players enjoy Clash Mini for what it has to offer and the game still stays strong as one of the most played mobile games of all time.
List of top 5 minis in February 2022 update.
To increase the replayability of the game, devs have included new minis in February 2022 that are very effective if used in a correct way. With that being said, here are the 5 minis that are added in the game with the release of the Feb 2022 update
Golden Giant.
Golden Giant is one of the reliable type 3 elixir minis that specializes in taking damage as well as stunning enemy minis and healing. This mini is very suitable for stunning opponent's minis and himself for two seconds.
His first-star ability is the golden helmet that heals him 4 HP in 2 seconds while he's stunned after using super moves. His second-star ability is an infinite helmet that's very similar to the first ability but the effect happens to nearby allies after he dies, so it is the best mini to protect your allies from impending doom. The third-star ability is Golden Headbutt which deals double damage and stun duration of his super so if enemies get hit by that, they take 4 damage.
Witch
Witch is a long-range four elixir mini that summons two little skeleton soldiers for her super. Although she doesn't deal too much damage and has a large health pool, her range is infinite and only requires 4 of her energy to charge up her super. Her first-star ability is Befallen which lets her summon three skeletons every time she uses her Super and is perfect for dealing with heroes or minis that can hit one target at a time. Her second-star ability is Big Bone which grants an additional 2 bonus HP to her skeletons' health. Her third-star ability is Reinforce which is a clash ability that lets you charge and use her super right at the very start of the match.
Swordsman
The Swordsman is a close-range two elixir mini who uses his super ability to slash nearby opponent minis five times rapidly. His first-star ability is Mastery which lets him recharge his super if he defeats his opponent with any of his five strikes with his super and allows him to chain his supers in a row if he stays alive. The second-star ability is Big Fish which stuns the enemy he hits for 1.5 seconds. His third-star ability is Wild Fish which lets him increase the number of strikes from his super from 5 to 8. While this does sound amazing, it comes with a drawback as he may hit his allies as well.
Fisherman
The Fisherman is a four elixir mini that comes with an amazing clash ability where he can cast his line wherever he's placed when the round starts so he can reel anyone in who gets caught up with his hook. He can even pull enemies behind himself and stuns them for a brief moment when they hit the ground and take one point of damage. His first-star ability is the Heavy Hook that stuns enemy minis for 3 more seconds to anyone who he catches with his hook. The second-star ability is Extra Barbs which hits in a + sign shape, granting you better chances of catching an enemy, and the total number of enemies that you can capture also increases. The third-star ability of a Fisherman is Growth. So, the more enemy he grabs with his hook, he gains a 40% increase in attack speed.
Wave Master
Wave Master is the new hero that's very powerful and can be considered the strongest mini. He is a close-range type that stabs his enemies with his trident. When it comes to his super, he goes for the furthest enemy away and rides a giant wave through them that hits and stuns enemies on his path which is very overpowered. When Wave Master reaches level 5, he gains an ability called Chaos Lover that heals him for 1 HP for each mini he hits while he's using his super. In level 10, he acquires an ability called Wave Strike that increases the chances of hitting enemies in an arc by 20% and stuns them.
We hope that you enjoyed reading this article, stay tuned for more updates about Clash Mini and other news at Digistatement.